Cet événement est terminé.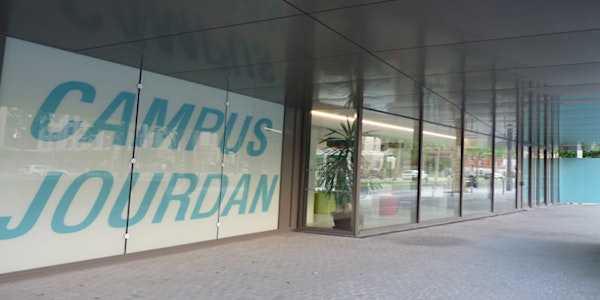 Workshop at ENS: Counterterrorism without terror?
Où et quand
Lieu
Ecole Normale Supérieure (Salle R1-16) 48 Boulevard Jourdan 75014 Paris France
Description
Counterterrorism without terror?
Identity-threats to the nation-state
Workshop
Ecole Normale Supérieure (Room R1-16, 1st floor)
18 June 2018
If we understand counterterrorismas the range of techniques and practices deployed by the state in response to terrorism, either real or imagined, then at its very core, it grows from terrorism, is parasitic upon it, cannot live without. The more the enactment of the rule of law converges with the other as potential terrorist, the more the deeper a kind of virtual terrorismsends its roots in to the earth of liberal society.
Identity studies have long been understood national identity as a matter of national security. In the high era terrorism, the question of 'us and them' is increasingly collapsed on the question of 'us and the terrorist'. Identity studies as terrorism studies.
Matters that were once politically assimilated to societal questions like immigration, integration or even citizenship, have become inescapable issues of security politics. Most recently, violence produced in the name of one specific religion, Islam, has crystallised the fears of many. These fears produce new political practices—for example ubiquitous, data-driven surveillance—aimed at the re-vitalisation of national identity.
How this instrumentalisation of nationality in security policies takes shape in different European countries? Can we observe the same mechanisms in non-European countries? Is it a 'globalised' phenomenon or is it a security practice proper to the West? Can these new tendencies be explained by a return to identity theory and treated with a revived politics of identity. Is there an alternative to illiberal forms of counterterrorism?
This workshop, organised by the Chair in Geopolitics of Risk in the FP7 SOURCE Societal Security Network, will examine these and related questions. Multidisciplinary and comparative approaches will be privileged.
10:00 - Welcome and Opening Remarks : Sarah C. Perret, Chaire de Géopolitique du Risque (SOURCE/ENS)
10:30 - Panel 1: Counterterrorism and Counter-radicalization in Liberal Societies
Alessandra Russo (Centre Emile Durkheim, Sciences Po Bordeaux) & Ervjola Selenica (Centre for International Education, University of Sussex): The knowledge production on de-radicalisation and counter-terrorism across scholarly and policy-making discourses and practices
Charlotte Heath-Kelly (PAIS, University of Warwick): Counter-Radicalisation Surveillance as Neoliberal Welfare Provision
Kyle Grayson (Newcastle University): Fasco-liberalism and the reorganisation of spatial orders
12:30 - Lunch Break
13:30 - Panel 2 : Regimes of Citizenship and Counterterrorism Policies
Xavier Guillaume (Rijksuniversiteit Groningen): Identity ascriptions and political communities: connecting regimes and models of citizenship with counter-terrorism policies
Marie Beauchamps (PPLE, University of Amsterdam): Introducing Denaturalization as an Affective Technology of Government
Tugba Basaran (University of Cambridge): Security, Law, Outlaw
15:30 - Coffee Break
15:45 - Panel 3: Instrumentalization of Citizenship in Non-Western Societies
Ben Hayes (Transnational Institute/PRIO): Globalisation of Counterterrorism
Chowra Makaremi (EHESS, CNRS): "Enemies of God", "enemies of the State", "enemies of the Nation": anti-terrorism and State formation in the Islamic Republic
Kristoffer Liden(SOURCE/PRIO) : Policing ideas: Countering Violent Extremism as technology of illiberal governance
17:45 - Concluding Remarks: J. Peter Burgess, Chaire de Géopolitique du Risque (SOURCE/ENS)