Cet événement est terminé.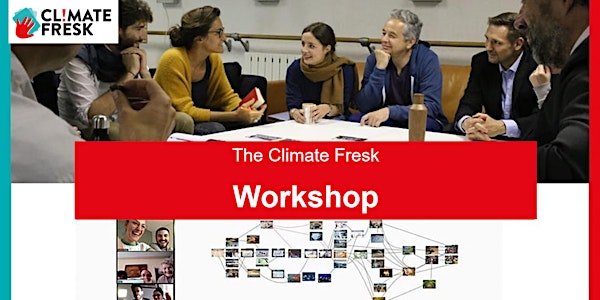 The Climate Fresk Workshop in Zürich (EN)
"The Climate Fresk" is a fun, participatory and creative workshop on climate change based on IPCC reports.
Où et quand
Lieu
Klimaraum 235 Hardstrasse 5th Floor 8005 Zürich Switzerland
Politique de remboursements
Contactez l'organisateur pour demander un remboursement.
À propos de cet évènement
« The Climate Fresk » is a workshop that aims to raise awareness and understanding among people about climate change.
>> Based on the IPCC report, it explains the climate functioning and the consequences of its disruption. It gives the opportunity to learn a lot in a very short period of time and addresses both novices and experts.
>> The workshop is based on a 42-card game. Each card represents an element, a cause or a consequence of climate change.
>> As a team, guided by your facilitator, you are to find the cause-effect relationship between the different components of climate change. Collective intelligence will get you from one deck of card to the next!
>> This step-by-step reconstruction provides keys to understand the complexity and develop an overview of climate change.
THREE PHASES:
- 90 'step-by-step building up the Climate Fresk in a team (5-7 participants)
- 30 'creative phase: Summarize what you have learned & "acquire" the knowledge
- 60 'Debrief: Exchange thoughts, ideas, motivations, actions to launch !
-> For the face to face workshops, the protective measures mask + gel + spacing are implemented.
Looking forward to see you !
Do you have any questions? Please contact us on switzerland@climatefresk.org