Cet événement est terminé.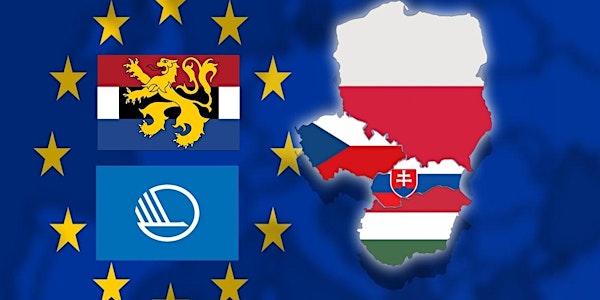 The Benelux, Regional Groupings and the Dynamics of European Integration: Contemporary and Historical Perspectives
Où et quand
Lieu
Université du Luxembourg Black Box Conference Room, MSH ground Floor 11, porte des sciences 4365 Esch-sur-Alzette Luxembourg
Description
Conference Theme:
Regional (sub-)groupings have played a significant, but comparatively neglected role in the processes of European integration. The BENELUX and the Nordic Council both offer longstanding models of regional cooperation which have, in various ways, often been cited as examples for the wider European integration project. More recently, both the Visegrád and Baltic states have seen the (re-) emergence of forms of regional cooperation in connection with their accession to and later membership of the European Union. Yet, though often cited, these experiences of (sub-)regional cooperation within the wider European project have been the object of relatively little systematic or comparative study. The aim of the present conference is to address this gap by bringing together specialists on these regional groupings with a view to providing a fuller understanding of both their historical significance and their possible future role relative to a potentially fragmenting European political landscape.
Two events are planned:
Keynote from Thomas Antoine, Secretary General of the BENELUX Union, followed by a cocktail reception
When: MONDAY April 8th 2019, 19:00
Where: MSA 3330 (Amphitheatre)
Conference: When: Tuesday April 9th 2019, 9:00 to 18:00.
Where: Maison des Sciences Humaines, Black Box Conference Room, 11, Porte des Sciences, 4366, Esch-sur-Alzette
Please register for the event (s) you plan to attend.
These events are funded by the Erasmus+ Program of the European Union, and the Luxembourg National Research Funds' CORE Junior Project "BENELUX"
Tuesday 9 April, Conference Program:

9:15 Welcome
9:30-11:00 Benelux Roundtable
- Benjamin Bodson (UC Louvain)
- Alain de Muyser (Adjunct Secretary-General, Benelux Union)
- Mario Hirsch (EU Institute for Security Studies)
- Mendeltje van Keulen (The Hague University of Applied Sciences)
11:00-11:15 Coffee Break
11:15-12:30 Sectoral Cooperation
'One Size does not fit all: Military Cooperation in the Benelux and among the Visegrád Group of Countries'
- Paweł Kołek (Independent scholar)
'Police Cooperation within the Benelux: A Pioneering Role in Relation to the European Union?'
- Pierluigi Simone (University of Rome, "Tor Vergata")
12:30-13:30 Lunch
13:00-15:00 Historical and Contemporary Dynamics of Cooperation and Coalition-Building
'The Nordic States and the European Free Trade Association (EFTA), 1956-1992: The Success and Limits of Sub-Regionalism'
- Matthew Broad (Leiden University)
'Regional Groupings as Coalition Partners in EU Treaty Negotiations – A Historical View on the Case of the Convention on the Future of Europe and the 2003/2004 Intergovernmental Conference'
- Manja Klemencic (Harvard University) by skype
'Stronger Together?: A Comparative Study of the Policy Congruence and Bargaining Satisfaction of Member States as part of Institutionalized Groupings in the Council of the EU'
- Clément Perarnaud (University Pompeu Fabra, Barcelona)
'Experimentalist Governance beyond European Territorial Cooperation and Cohesion Policy: Macro-Regional Strategies of the European Union as Emerging "Regional Institutions"'
- Stefan Gänzle (University of Agder, Kristiansand) and Jörg Mirtl (Danube Strategy Point, Vienna)
15:30-15:45 Coffee Break
15:45-17:45 Comparative Regional Experiences
"Getting to EstLitLalia: Baltic Cooperation in the European Union'
- Daunis Auers (University of Latvia)
'Coalition Building and European Integration: The Role of the "Visegrád Plus" (V4+)'
- Martin Dangerfield (University of Wolverhampton)
'European Integration in Southern Europe: The Case of EU Mediterranean Cooperation'
- Giorgio Oikonomou (University of the Peloponnese) and Napoleon Maravegias (National and Kapodistrian University of Athens)
'Bridging European Divides: Southeast European Cooperation and European Integration'
- Melanie H. Ram (California State University, Fresno)