Cet événement est terminé.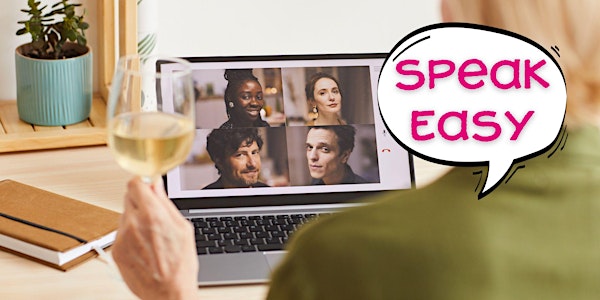 Speak Easy - French/English Conversation Group
Are you a French speaker learning English? Join Sarah and Frannie on Zoom for a fun evening of chat in French and English!
Où et quand
Date et heure
mer. 8 févr. 2023 11:00 - 12:30 PST
Politique de remboursements
Contactez l'organisateur pour demander un remboursement.
Les frais d'Eventbrite ne sont pas remboursables.
À propos de cet évènement
Késako, Speak Easy ?
Un groupe de conversation en ligne français-anglais
Speak Easy est le nom d'un groupe de conversation en ligne créé par Sarah (de Sarah Speaks English) et Frannie (de Sound More French). Sarah enseigne l'anglais et Frannie est prof de français.
Nous avons souhaité réunir nos forces et nos élèves respectifs afin de fournir un espace en ligne où les francophones et les anglophones puissent se rencontrer et échanger en toute convivialité !
Le groupe est ouvert à tous, élèves et amateurs des langues. Nous vous donnons rendez-vous chaque mois sur Zoom.
Pour en savoir plus : www.sarahspeaksenglish.com/conversation
Please note, these tickets are available for French speakers learning English only. If you are an English speaker learning French, please contact Frannie at frannie@soundmorefrench.com for more details.
À propos de l'organisateur