Cet événement est terminé.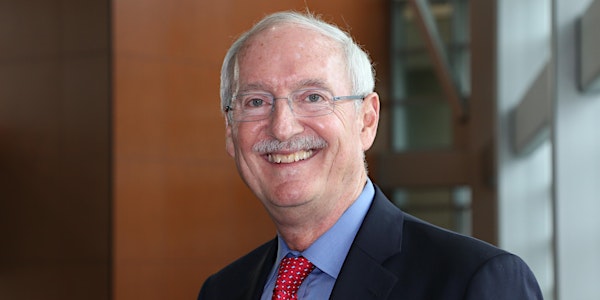 Research Seminar by Alan HEVNER "Intellectual Control of Complexity in Design Science Research (DSR)"
Où et quand
Lieu
ESSEC Business School 3 Avenue Bernard Hirsch 95021 Cergy-Pontoise France
Description
Cergy campus - Le Club (N231)
Intellectual Control of Complexity in Design Science Research (DSR)
Modern enterprises are irreversibly dependent on complex information systems (IS) combining human and technology components whose functional and quality attributes are not necessarily known separately or as an integrated whole. The socio-technical nature of these systems means that a complete understanding of such systems is difficult or even impossible. A critical question facing design science researchers is how to define a rigorous discipline for designing, building, evaluating, evolving, and operating such massive, complex, and unpredictable systems.
The burden of un-mastered system complexity leads to loss of intellectual control when it exceeds human capabilities for reasoning and analysis. Intellectual control means understanding system behaviors at all levels in all circumstances of use. It does not mean the absence of uncertainty – that will always be with us – but rather the capabilities, through engineering and management processes, to deal with it. Thus, a premise of the argument here is that design science research must deal effectively with the messy complexity of real IS problems and avoid the reductionism found in much research that simplifies the problem space to one in which known theories and solutions readily apply. The research process supports the simultaneous building of a problem space and a solution space; both of which grow in completeness and evolve through the multiple DSR iterations. The growth in understanding and representational accuracy of both spaces is the long-term objective of a DSR project.
The presentation will begin with a survey of the basic concepts and models of Design Science Research. We will then examine several key research directions to enhance the intellectual control of design activities in the face of systems complexity.
Alan R. Hevner is an Eminent Scholar and Professor in the Information Systems and Decision Sciences Department in the Muma College of Business at the University of South Florida. He holds the Citigroup/Hidden River Chair of Distributed Technology. Dr. Hevner's areas of research interest include design science research, information systems development, software engineering, distributed database systems, healthcare systems, and service-oriented computing. He has published over 200 research papers on these topics and has consulted for a number of Fortune 500 companies. Dr. Hevner received a Ph.D. in Computer Science from Purdue University. He has held faculty positions at the University of Maryland and the University of Minnesota. Dr. Hevner is a Fellow of the American Association for the Advancement of Science (AAAS) and a Fellow of the Association for Information Systems. He is a member of ACM, IEEE, and INFORMS. Additional honors include being named a Schoeller Senior Fellow at Friedrich Alexander University in Germany, receiving the Design Science Research Lifetime Achievement Award, and being named a Parnas Fellow at Lero, the Irish Software Research Centre for 2017. From 2006 to 2009, he served as a program manager at the U.S. National Science Foundation (NSF) in the Computer and Information Science and Engineering (CISE) Directorate.