Cet événement est terminé.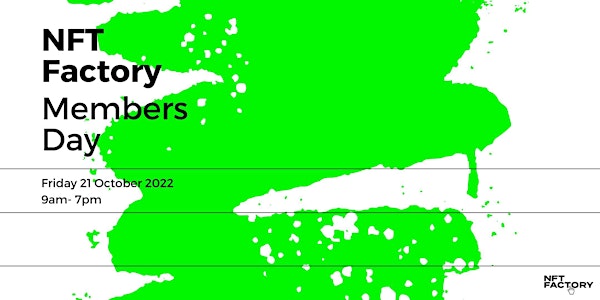 NFT Factory - Members Day
Special day for the holders of the Member Node to visit the NFT Factory in Paris
À propos de cet évènement
Join us for an exclusive visit of the NFT Factory in avant première in central Paris!
Only members will be able to enter the NFT Factory, to do so you must verify that you own the Member Node via TokenProof
If you're a Member Node holder and you want to verify for the event, head to the TokenProof website to download the app - you can found a video with all the instructions for mobile here
PS: This invitation is for one member only and non-transferable.