Cet événement est terminé.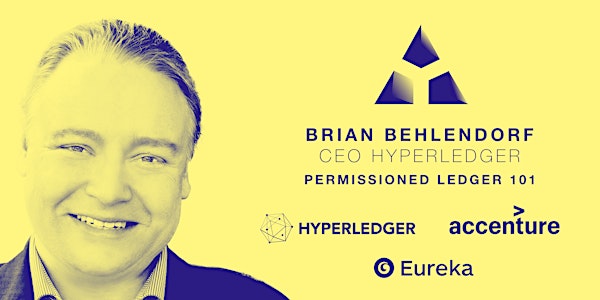 Merkle Conference : « permissioned ledger 101 » with Brian Behlendorf, CEO at Hyperledger
Où et quand
Lieu
Accenture 118 Avenue de France 75013 Paris France
Description
Brian Behlendorf, CEO at Hyperledger, will speak in Paris on October 11th at the Merkle Conference organized by Eureka certification and Hyperledger Foundation.

/!\ The members from the Hyperledger meetup group need to be registrered on Eventbrite to confirm their participation.
Cryptocurrencies and ICOs are all the rage. Often, however, a community of businesses, citizens, governments, or other institutions simply need a common distributed ledger to better document their transactions and create a system of record for their activities. From land titles, to supply chains for diamonds and fish, to sharing medical records and looking up someone's birth certificate or diploma, permissioned ledgers offer a simpler more effective approach, while providing the same kinds of anti-fraud and anti-censorship protections.
Brian Behlendorf is the Executive Director of Hyperledger Project. Behlendorf was a primary developer of the Apache Web server, the most popular web server software on the Internet, and a founding member of the Apache Software Foundation. He has also served on the board of the Mozilla Foundation since 2003 and the Electronic Frontier Foundation since 2013. He was the founding CTO of CollabNet and CTO of the World Economic Forum. Most recently, Behlendorf was a managing director at Mithril Capital Management LLC, a global technology investment firm.
React on social networks with the hashtag #MCONF.
Visit the Internet Website on www.merkleconference.com.