Cet événement est terminé.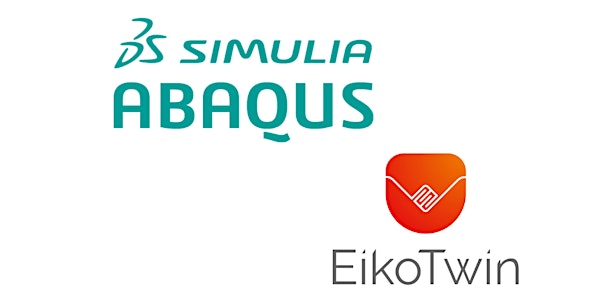 Integrating Abaqus and EikoTwin: building simulation credibility
Follow this webinar to understand how using EikoTwin along with Abaqus leverages simulation results and builds their credibility.
À propos de cet évènement
We are glad to organize our first webinar in collaboration with Dassault Systèmes Simulia©.
A large number of EikoTwin users are also Abaqus© users. Early on in the development of EikoTwin, Abaqus© was one of the first software we created a connector for, following customers requests. EikoTwin is now fully integrated to Abaqus©, and not only reads Abaqus© models but also drives Abaqus simulations models.
During this webinar, you'll learn about our integration strategy for Abaqus©, but also how Abaqus© and EikoTwin can be used together for a greater benefit. Customer uses cases will be shown, and the integration workflow will be presented.
The webinar will take place online on the 15th November 2022 from 2.00 pm to 3.00 pm (CET, UTC+2), so don't miss it!
The connection link and the program will be communicated to you soon.
Speakers : Florent Mathieu & Renaud Gras
EikoSim's mission is to transform validation practices in the mechanical industry by providing software tools that improve our customers' confidence in simulation to reduce product development costs and risks.