Cet événement est terminé.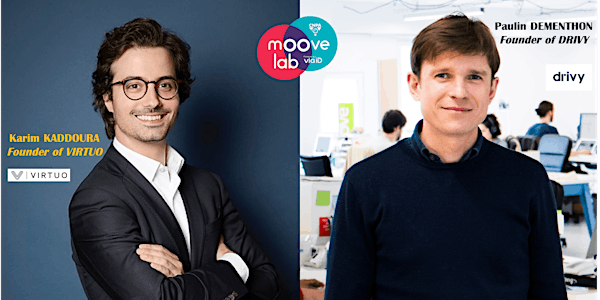 How autonomous car will revolutionize urban mobility ?
Où et quand
Lieu
STATION F - Junior Stage 55 boulevard Vincent Auriol 75013 Paris France
Description
EVENT OPEN ONLY TO STATION F COMMUNITY !

Do you think that shared autonomous on-demand vehicles are the future of mobility ?
Borders between marketplaces, OEMS and GAFA are becoming thinner: what mobility service will be your favorite way of transport tomorrow?
Come and talk to the CEOs of VIRTUO and DRIVY about how autonomous car will disrupt their market and change the future of mobility !

Karim KADDOURA, Founder and CEO of Virtuo
Launched in April 2016, VIRTUO is the start-up that revolutionizes the way you rent a car. Created by founders Karim Kaddoura and Thibault Chassagne, VIRTUO is a 100% mobile car rental service that provides the best car hire experience in the market. No lines, no paperwork, a really cool app that unlocks your car and the guarantee to always rent an awesome Mercedes-Benz. Car rental, the way it should be! With recent funding from Balderton Capital, Virtuo has raised 10M euros since its creation and is now fully ready to expand in Europe
and Paulin DEMENTHON, Founder and CEO of Drivy
Drivy is the leading car rental marketplace in Europe. The service allows its users to rent people's cars within walking distance of their homes, whenever they need one : whether it is to go away for the weekend, attend a business meeting or move house. Created in 2010 by Paulin Dementhon, in France, Drivy now also operates in Germany, Spain, Austria and Belgium with a total of 45,000 cars available for rent and 1.5 million users. The company employs 90 people in Paris, Berlin and Barcelona. Drivy's ambition is to make car rental much more efficient than car ownership.

Save the date: 20/11 6pm ! Join us in the Junior stage !