Cet événement est terminé.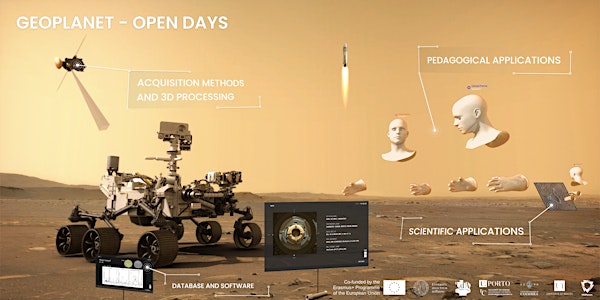 GeoPlaNet - Open days
Discover the latest innovations in 3D processing and visualization of space exploration data for teaching and science
À propos de cet évènement
The spectacular progress of space exploration during the last 30 years has allowed the development of Planetary Geosciences, characterised by an increasing involvement at the international level, of specialists of the Earth (geologists, geophysicists, geochemists) in understanding evolutionary processes of other planets. Planetary Geosciences is an interdisciplinary approach combining expertises in observation, experimentation and modelling.
The beginning of the 21st century has been marked by the development of ambitious space exploration programmes by new actors such as India and China. In this competitive context the ERASMUS + GeoPlaNet Strategic Partnership project addresses the needs of structuring and internationalise the higher education training in Planetary Geoscience in European higher education area, strengthening excellence, increasing cooperation with industry and proposing a complementarity of fields.
The GeoPlaNet Strategic Partnership gathers 5 European Universities and a French startup :
University of Nantes (FR) and the Laboratoire de Planétologie et Géodynamique in Nantes (LPG), project coordinator
University of Coimbra (PT) and the Centre for Earth and Space Research of the University of Coimbra (CITEUC)
University of Porto (PT) and the Faculty of Sciences (FCUP)
University of Chieti-Pescara (IT) and the International Research School of Planetary Sciences (IRSPS)
University of Padova (IT) and the Department of Geosciences
VR2Planets (FR) specialised in visualization of planetary terrains in Virtual Reality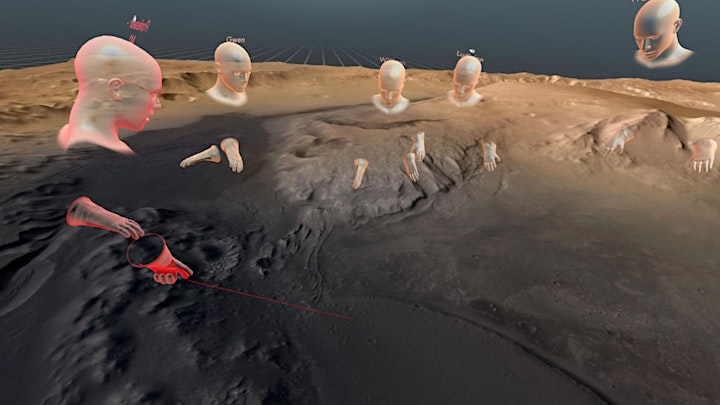 During the GeoPlaNet International Week for VR in Geosciences, the two first days will be open to all , in order to present the state of the art of the 3D processing of imagery to create virtual terrains, an overview of planetary data repositories and the applications of virtual reality for educational pruposes and scientific analyzis.
Hence, the conference is split in 4 sessions (in english):
Acquistion methods and 3D processing
Open databases and software
Educational applications
Scientific applications
Join us and attend presentations by international experts of planetary and Earth sciences from the European Space Agency (ESA), the French National Center for Space studies (CNES) and European universities!
The detailed program is available on the event webpage.