Cet événement est terminé.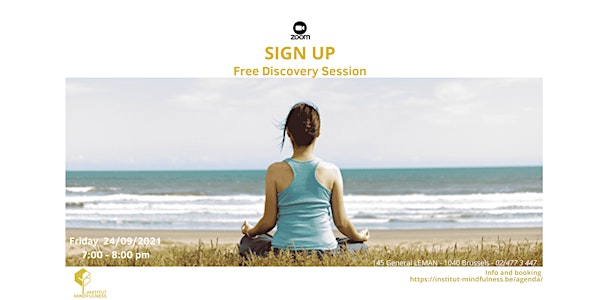 FREE MINDFULNESS DISCOVERY SESSION - October 2021
1H Workshop to Discover Mindfulness & Mindfulness 8 Week Training Program
Date et heure
ven. 24 sept. 2021 10:00 - 11:00 PDT
À propos de cet évènement
The 8 week Mindfulness Cycle is a real training program to learn how to better manage stress and live mindfully.
This program, designed by Jon Kabat-Zinn in the 1970s, has since been the subject of much research.
How and why does Mindfulness allow us to better manage Stress?
What is an 8 week cycle for?
What is the content of an 8 week Mindfulness cycle?
...
We will be there to answer your questions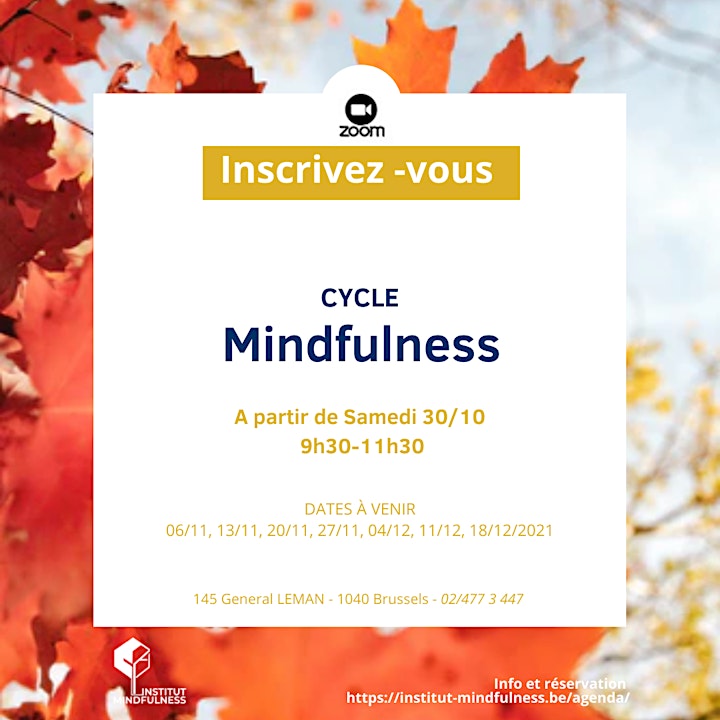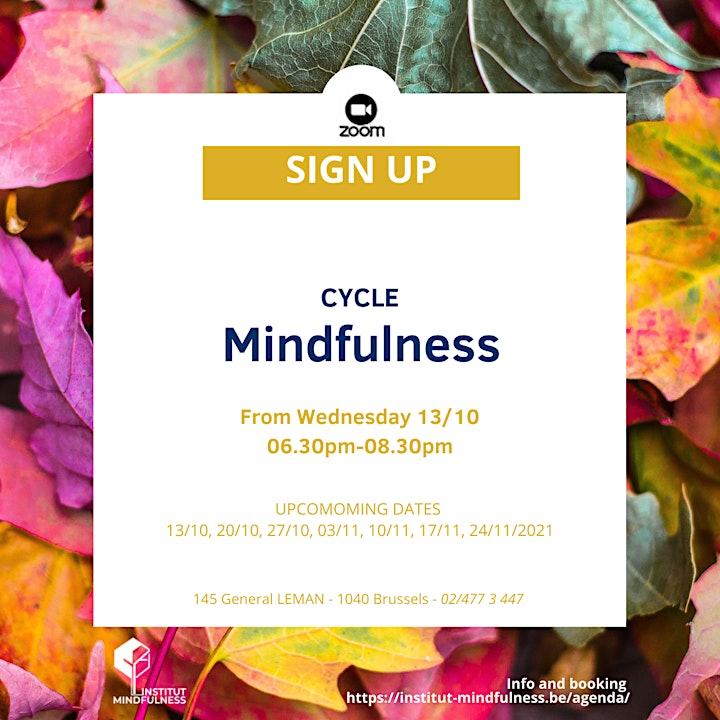 À propos de l'organisateur