Cet événement est terminé.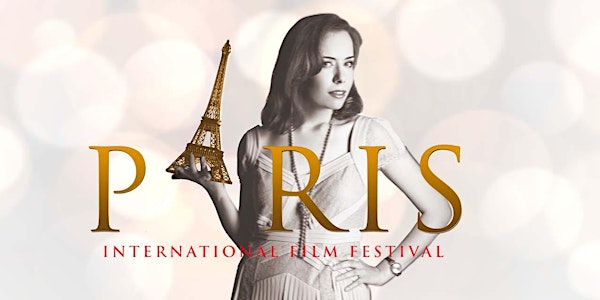 Festival International du Film de Paris
A Festival for all francophiles | 5th édition anniversaire | from Feb 8 - 15 2023
Où et quand
Date et heure
mer. 8 févr. 2023 19:00 - mer. 15 févr. 2023 16:00 CET
Lieu
Le Champo - Espace Jacques Tati 51 Rue des Écoles 75005 Paris France
Politique de remboursements
Pas de remboursements
À propos de cet évènement
Highlighting the new voices of independent cinema, Paris IFF puts French and international filmmakers with a positive message under the spotlight.
Built around its independent feature and short films competitions, the Festival offers a wide look on both International and French independent production, in particular independent films broadcasting a clear, positive message with international potential.
Programme préliminaire de l'édition 2023 - Festival du Film International de Paris
8 - 15th Feb 2023 at Le Champo, rue des écoles
Mercredi 8 février - Ouverture
19 h Cérémonie d'Ouverture ~ Quartier Latin
20 h Film d'Ouverture 'Pierre et Jeanne´ de Clémentine Célarié ~ Le Champo
22 h Q&A en présence de Clémentine Célarié et de l'équipe du film ~ Le Champo
22 h 15 The Big Kitty directed by Lisa Barmby and Tom Alberts en présence de l'équipe du film ~ Le Champo
Jeudi 9 février
13 h 30 Roundtable of the Screenwriters in Competition for an ISA Network Award ~ Louvre
15 h Ateliers Paus TV 'The Future Of Financing' Limited access apply bonjour@parisintlfest.com ~ Louvre
Vendredi 10 février
11 h 30 Short films block screening ~ Le Champo
15 h - 19 h Production Industry Forum
Samedi 11 février
11 h 30 The Ringmaster ~ Le Champo
11 h 45 Little Jar ~ Le Champo
Dimanche 12 février
11 h 30 Nocturne, The Uncanny ~ Le Champo
Mardi 14 février
11 h 30 Take And Run directed by Maria Brendle, Academy Award Nominated 2022 ~ Le Champo
Mercredi 15 février
11 h 30 Remise de Prix.
Intervention Vincent Mirabel, Auteur de L'Histoire du Cinéma... pour les nuls !
12 h 45 Secoya éco-tournage, Production Workshop
12 h 45 Remise des Prix ~ Le Champo
À propos de l'organisateur