Cet événement est terminé.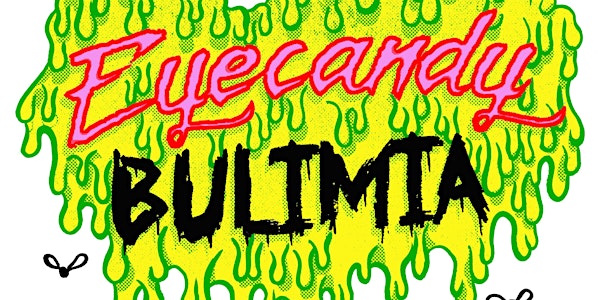 Eyecandy Bulimia Private Screening
Eyecandy Bulimia is a filmed documentation of a Performance Art Piece, first performed at the Wild Weekend Music festival in Majorca, Spain
Politique de remboursements
Contactez l'organisateur pour demander un remboursement.
Les frais d'Eventbrite ne sont pas remboursables.
À propos de cet évènement
It is a historical overview of « Lowbrow » an Underground art movement that flourished in California in the 1990's and early 2000's
Told from three points of view showing why it was and remains marginal.
1. A critic, who hates the movement, and is dismissive and a total snob. She rejects « Lowbrow » on the grounds of it being retroactive and popular.
2. An artist who defends her confreres, using examples from art history finds all the ways to contradict the critic.
3. A guru who tells us how to find hope and courage to carry on, despite elitist systems and fortress mentality. She also gives examples of protest art and the power of DIY.