Cet événement est terminé.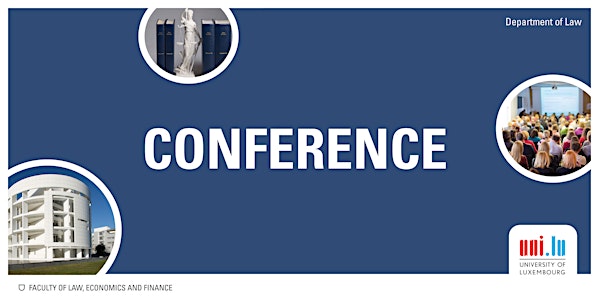 DTU REMS I closing event
DTU REMS I closing event "Revealing Weaknesses and Offering Solutions in Multi-level Regulatory Systems"
Où et quand
Lieu
University of Luxembourg - Weicker Building 4 Rue Alphonse Weicker Room B001 2721 Luxembourg Luxembourg
À propos de cet évènement
Multilevel regulatory systems can be described as complex legal frameworks regulated by several layers of legislation (national, supranational, international) which ultimately necessitate Multilevel Enforcement Mechanisms. While such systems are forming part of the defining characteristics of contemporary societies, their design is not unambiguous and their functioning raises several practical challenges. In 2017, the FNR-funded DTU REMS has brought together confirmed and younger researchers with the aim to thoroughly study the challenges raised by Multilevel regulatory systems and offer solutions. To conclude a successful research trajectory, the DTU REMS will provide an overview of its scientific outcomes by launching a collective volume, with contributions from its Ph.D. graduates, and by offering a one-day conference dedicated to Enforcement in multilevel regulatory systems.
The first afternoon will be dedicated to the launching of the collective volume published by Nomos that summarizes the scientific outcome of the program. In addition, the participants will have the opportunity to discover the Ph.D. Theses prepared under the auspices of the DTU REMS and discuss with the doctoral graduates.
The second day will consist of a scientific conference entitled "Revealing Weaknesses and Offering Solutions in Multi-level Regulatory Systems". Open to researchers from Luxembourg and abroad, this conference will discuss three main aspects of Multilevel enforcement: the design, specific challenges, and envisaged solutions. The REMS doctoral graduates will present and explain aspects of their research and findings while discussants from several European Universities will contribute to a stimulating debate.
Note: Please specify if you wish to attend day 1, day 2, or both days when registering. Thank you.
Invitation Uni.lu webpage: https://bit.ly/3E7jQm2