Cet événement est terminé.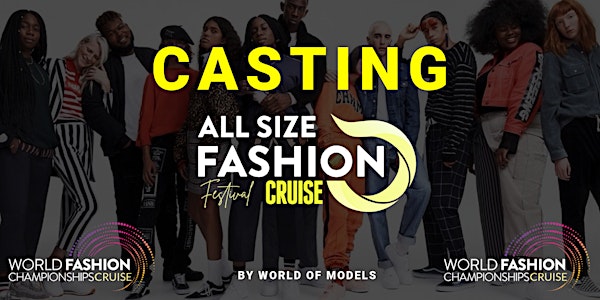 Casting All Size Fashion Festival Miami
Casting Become an International Model
À propos de cet évènement
An Incredible Fashion Cruise from October 23 to 27, 2022 from Miami
The modeling industry has always been tough to break into without having connections, and striking luck is uncommon if you don't fit the "perfect human" criteria.
Forget about the haters, critics, and naysayers. This event… is unlike any other.
We are leading the future of modeling by inviting models of all sizes, styles, genders, and ethnicities to attend a global fashion event and connect with the fashion industry's professionals.
This is your chance to get a foot in the industry without spending tens of thousands on an entry ticket or spending years to reach enough followers to get noticed.
World of Models is an unrestricted powerhouse where new models and leading fashion brands and professionals can network, connect, and build life-changing partnerships.