Description
The Community Memorialisation Initiative and the Herstories Project
by Radhika Hettiarachchi*
Sunday conference / Rendez-vous du dimanche
In the framework of our project « Racontez votre histoire / Tell your story », the Center for Documentation on Migration (Dudelange, Gare-Usines) invites you to a Sunday conference by Radhika Hettiarachchi from Sri Lanka, who will present the about the Community Memorialisation Initiative and the Herstories Project, based on her curator experience in Sri Lanka.
---
"Bridging the Gap: Experiences from the Sri Lanka Diaspora and inter-generational storytelling"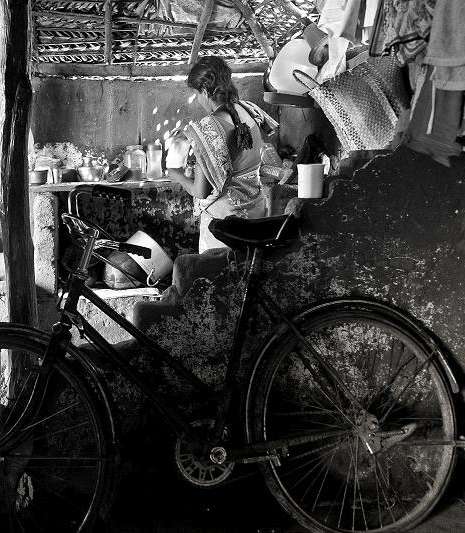 Barriers to the preservation of collective and individual memory, and the transference of 'many truths' to future generations, is a serious gap in the process of reconciliation between communities and non-recurrence of violent conflict. A loss of community narratives and family histories of war, displacement, courage and hope may result in a sense of anomie, disassociation, a lack of empathy and socio-ethnic tensions in future generations who do not know their past.
This is especially pertinent in the case of diasporas, in this case the Sri Lankan diaspora comprising and fractured along the same ethno-political and socio-cultural lines as those living in the home country. Bearing in mind the approximately 1,000,000 strong Sri Lankan diaspora is not homogeneous, and that it is now a multi-generational diaspora who have always been to varying degrees an 'internal actor' in Sri Lanka's 26 ethnic war, it is important to see how memory and oral history narratives from the ground can become a catalyst in furthering dialogue between the first and second generation diaspora in leveraging 'peace' in the home country.
Within this framework, The Herstories Project (www.herstoryarchive.org) is an archive of peoples' histories or narratives collected between 2012-2013 in Sri Lanka. The project was built on the foundation that the word history itself highlights an inherent flaw in how we record it. It is most often 'his' story, and marginalises 'herstory' if it doesn't leave it out entirely. By interviewing and building an archive of mothers' oral histories - through 285 self-authored, unedited narration, and participatory video and photo-essays - from across the ethnic and geographical divides, this project attempts to fill this gap. It also challenges the way traditional historicising processes create single narratives and snap-shot memories that inhibit the processes of non-recurrence and peacebuilding after violent conflict.
The proposed presentation will share these researchers reflections and experiences on the process and impact of dealing with our shared and contested past through oral histories and inter-generational story telling. Through a series of exhibitions in diaspora 'hubs' (London, Toronto, New York, India), the Herstories Project shared stories from Sri Lanka – unmediated, unedited accounts of mothers' who had lived through the war. These stories enabled a process of storytelling, as a catalyst to break the silence, or challenge the narrative, or create a discourse about 'history', memory, loss, migration, and violence between first and second generation diaspora, which may lead to a more nuanced understanding of the 'home country' and its needs for a just peace.
Presentation in English – Free entrance
*Radhika Hettiarachchi is a development practitioner and researcher working on socio-economic stability, conflict transformation and peacebuilding. She has worked on tsunami recovery with the United Nations Development Programme and peacebuilding through business, 'peaconomics', with International Alert. She currently coordinates a collective of development practitioners working on innovative approaches to post-war development at Development Strategies Group. She is involved in the Arts in Sri Lanka as a means of creating space for civil society discourses. She was the curator of Colomboscope, which focussed on tackling issues of history, representation and politics through various forms of art. She is on the Artistic Advisory Board of the Colombo Art Biennale and is currently curating a public art project for British Council. Most recently, she exhibited the 'Herstories' project locally and in England, Canada and Afghanistan. Designed and conducted by her, the project is a collection of oral histories of war-affected women from Sri Lanka that is now a part of the National Archives of Sri Lanka as its first women's oral history collection. Surrogate copies are also housed in the Library of Congress Washington and the Women's Library in London U.K. She read English and Communications at York University, Toronto and holds an MSc in Development Management from London School of Economics and Political Science (LSE), U.K.