Event Information
Location
ITU Innovators
Rued Langgaards Vej 7, 2300 København S
AUD2 (Auditorium 2).
Copenhagen
Denmark
Description
Welcome to the
The Leading European Startup Competition to
Connect, Learn and Grow.
BERLIN - COPENHAGEN - AMSTERDAM - BARCELONA - PARIS - STOCKHOLM - CASCAIS - LONDON
PRIZE: an immersed week in SILICON VALLEY and UP TO 1,25M$ INFUNDING from our investors partners.
Copenhagen Pitch Session, September 6th at ITU Innovators
In 2015 the Tour was a tremendous success, after visiting 8 cities 16 startups participated to the European Finals and 8 disruptive entrepreneurs won a trip to Silicon Valley where they discover its unique ecosystem and its powerful mindset.
This year the HandsOn team lead by its visionary CEO Rodrigo Barros and supported by Carrefour Group, Partech Ventures and LemonBlood will be on the road once again looking for the most promising startup founders.
Don't miss the chance to participate, JOIN US & APPLY and:
Connect,

with the European tech ecosystem and its renowned entrepreneurs and investors

Learn,

with constructive feedbacks and validation

Grow,

your startup chances of success in a global agenda
Focus on young and innovative tech startups: less than 3y old and less than 2M$ in funding, any industry.
Applications are Close
8

Danish startups were selected to pitch on our stage
Agenda:
In each local startup scene we invite entrepreneurs, investors and the specialized press to discover young and innovative startups, network and have inspiring conversations.
6:00pm Doors open

6:30pm FireChat with the judges: "Best practices on Corporate Venture & Startups"

7:00pm Pitch Competition

8:00pm Final words and winner announcement

8:15pm Networking, drinks and inspiring conversations
The Event & Competition:
Because we believe entrepreneurship is a mindset we bring this vision into local ecosystems to improve and unleash their true potential. Our value creation is based on our capacity to connect different ecosystems and empower entrepreneur's network in a global agenda. For that we curate the best local startups and help them to standout in the global entrepreneurial scene.
The event allows young and innovative companies to go on the stage to perform a fast-paced 90 seconds pitch followed by 5 min of Q&A. In each country a jury formed by confirmed entrepreneurs, investors and local influencers select 2 startups presenting a high potential to scale and grow globally. 16 European startups will participate to the Final event that will take place in Paris next November 24th.
In the end 8 European startups will win a week immersed in the Silicon Valley. There the founders will participate to an entrepreneurial program and they will be introduced to the local network to meet with investors and the most renowned entrepreneurs in the world. And they will have the possibility to present their companies to Partech Ventures and LemonBlood two leading ventures funds that will invest 1,25 million dollars in the winning startups.
This event is sponsored by Carrefour Group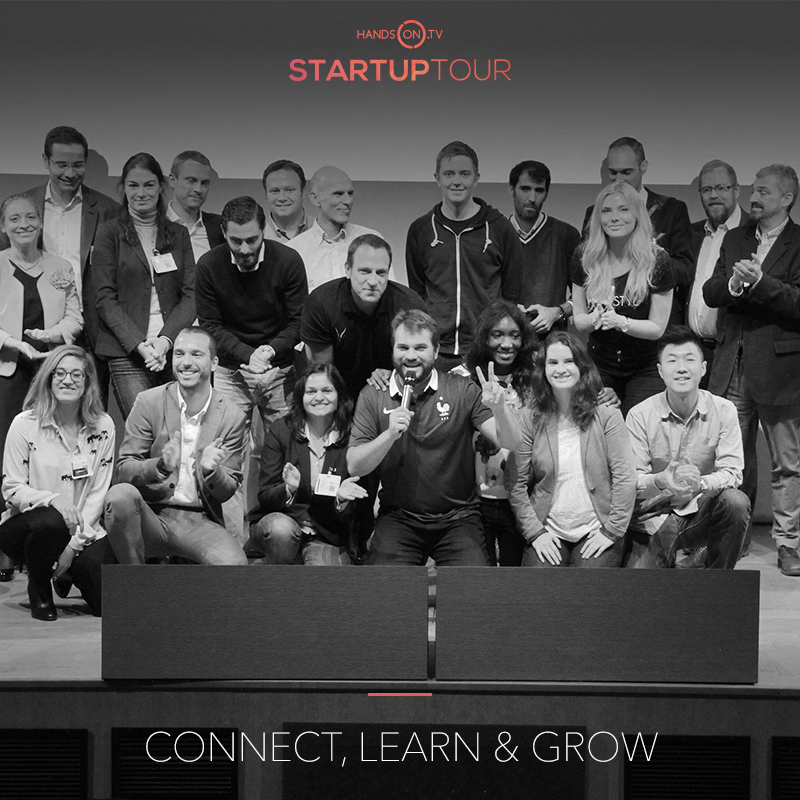 Date and time
Location
ITU Innovators
Rued Langgaards Vej 7, 2300 København S
AUD2 (Auditorium 2).
Copenhagen
Denmark