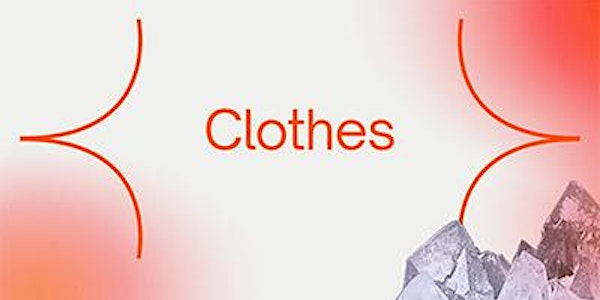 Clothes/S'habiller
Bilingual meeting "Clothes" - With Sakina Msa and Geraldine Wharry
About this event
Slow or fast, fashion is temporal. For many of us, the relationship to the life of clothes is partial or incomplete : materials become fabrics, fabrics become clothes, clothes become trends, trends are worn-off, clothes become rags…it happens.
These two hours will be filled with fruitful discussions and an interactive session with the public. Our two invitees are:
- Geraldine Wharry is a Fashion Futurist, Public Speaker, Educator and Designer with 20 years of experience working across the Fashion Industry.
And 
- Sakina Msa is an ethical fashion designer, with a focus on the ecological and social "deep sustainability" of fashion. Through her own brand, as well as social and artistic initiatives, she promotes integration through sewing, on-demand production and upcycling.