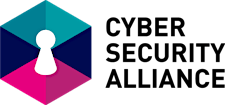 Cyber Security Alliance
The Alliance
The Cyber Security Alliance - formerly known as the Appsec Forum - is a swiss initiative aiming at increasing awareness around Cyber Security. We organize a yearly conference and have created a community.
A community
Over the last 5 years of our existence we have met an amazing number of smart people who contribute to increasing security in Switzerland and around the world. We have decided to create a community to rally all that incredible level of expertise and energy in order to promote the community and offer a 365/365 days round flow of cool information and great events.
A conference
The Appsec Forum was renamed "CYBERSEC Conference". The aim of this conference is to provide practical advice to companies and share experts views on the trends and challenges we as people, company and society face when it comes to talk about Cyber Security. 
Désolé, il n'y a pas d'événements à venir