Description
Have you recently arrived in France and need help getting settled?
This workshop is for you! In a warm, positive environment, we give you tons of information in English to make your life easier. Subjects include: Understanding French people and their culture (ex. La Bise, making friends, politeness), transportation, shopping, food, the bank, phone and internet services, useful applications, best places to visit in and around Lyon.
It will take place on MONDAY NOVEMBER 12th at Away Hostel & Coffee shop.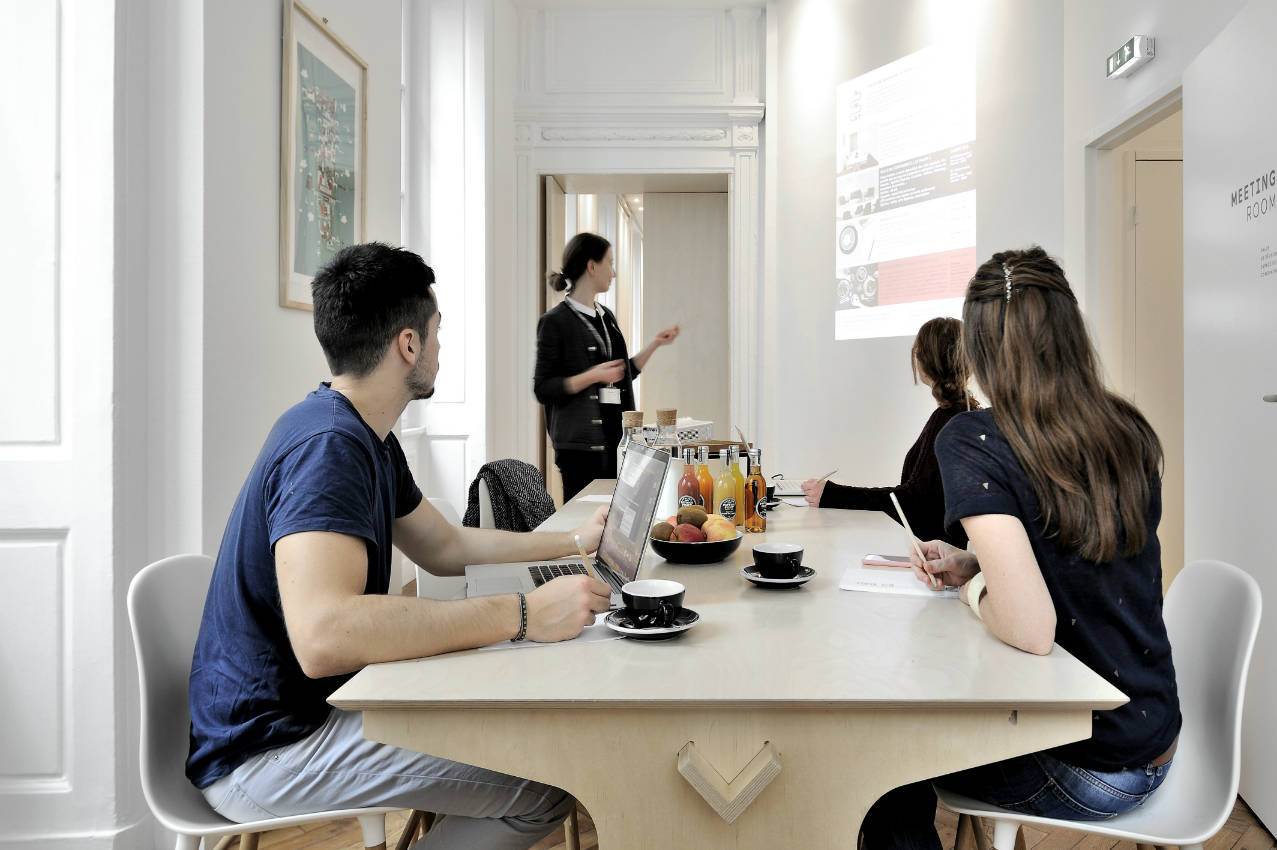 This workshop will allow you to:
- Learn a lot of things about getting settled quickly in Lyon
- Meet other people who have recently arrived like you
- Ask all your questions about getting settled

The topics of the workshop will be personalized, that is to say that YOU will choose the subjects that you wish to be approached. We will send you a survey one week before the workshop.

Do not hesitate to tell us if there is one topic in particular that interests you more.

On the agenda:
Breakfast (Tea or Coffee + Viennoiseries + juice included)
Workshop in English
Questions & feedback
The price of the workshop with the breakfast is 35€/person (coffee/tea+viennoiseries+ juice+ surprises included)
About the speaker:
Sarah de Leiris has always loved the French culture and language. She moved to Lyon in 2007 and was fortunate to have had some friends guide her along the way when she arrived. She is passionate about helping foreigners settle in France and teaches French, English, and music.
Testimonials:
"The Getting Settled in Lyon Workshop was very informative even for someone who has some information already. I have learnt new things so this was perfect for them. Thank you" - Susan
"It was amazing!" - Karen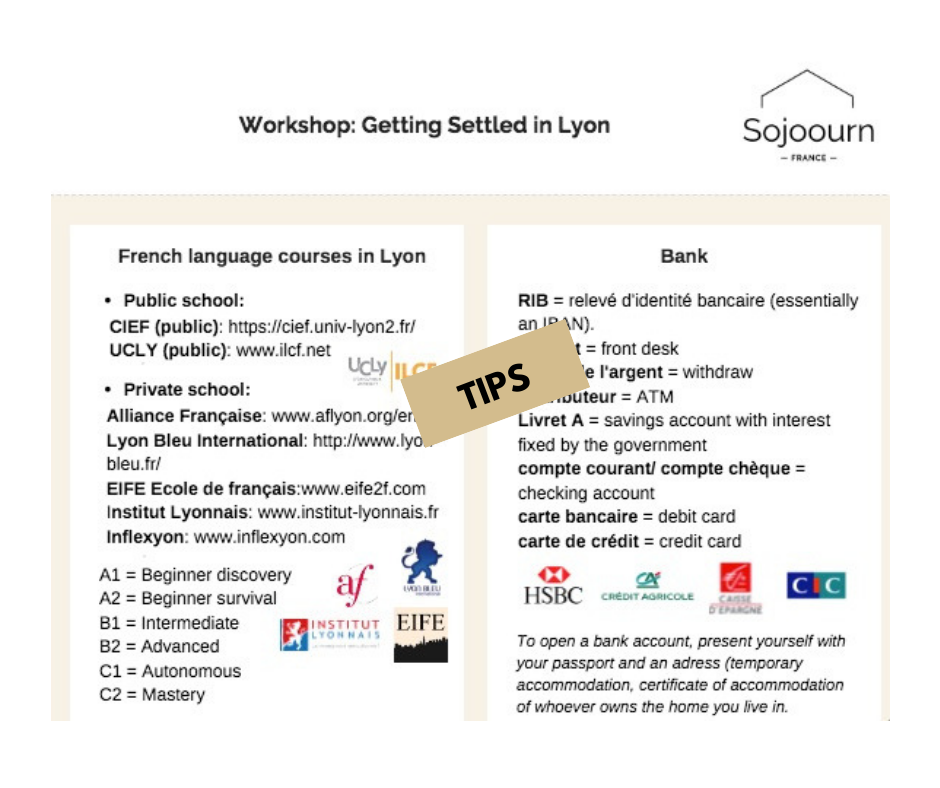 /!\ Limited number of places /!\ Mandatory reservation on Eventbrite
If you have some questions, please send an email to welcome@sojoourn.fr
We will be happy to meet you and guide you in your new life in Lyon!
Emmanuelle & Sarah