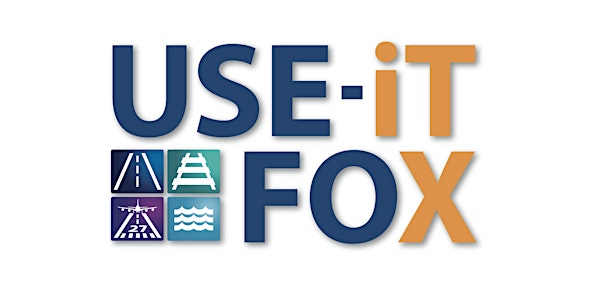 Workshop about Technology demand and transfer in cross-modal transport infrastructures
When and where
Location
Diamant Center BD A. REYERSLAAN 80 1030 Bruxelles Belgium
Description
2nd Workshop in cross-modal transport infrastructures
You may know that the European Commission has launched, within the Horizon 2020 (H2020) Programme, several initiatives to reflect on the necessary development of cross-modal transport infrastructure. A set of three European H2020 Coordination and Support Actions, namely the REFINET, FOX and USE-iT projects, have been granted to support this work. Several partners from all transport modes and with various profiles (for example, Research Providers, Industry, Transport Authority…) are actively involved in this endeavour.
We would be delighted to hear your views and brainstorm with you about the development of this important activity.
On behalf of the FOX, USE-iT Consortia, we look forward to welcoming your interest, support and contribution to this new endeavour! Please find the agenda.
Further information about FOX and USE-iT can be found at www.useitandfoxprojects.eu
We have a limited budget in case you need a support for your travel. Please contact us directly and we will let you know about the details.
Recommended hotel
Hotel Ramada****- Avenue des Pléiades 67, 1200 Brussels - 135€/night breakfast incl. Distance 6min with bus n°79 or 20 min walking. Please book directly at reservation@ramadabrusselswoluwe.be with the code FOX-USE-iT and use the linked registration form. Dead line : 9th Sept