What is Transcendental Meditation ? Info/ preparation meeting
Location
Espace MT/David Lynch Foundation office
35 Avenue de la Praille
1227 Carouge/ Geneva
Switzerland
Description
WARM WELCOME !
This event in English (please select your preferred date) at Espace MT/ David Lynch Foundation office with Leonard Stein, who is among the very experienced TM teachers in Europe, will allow you to better understand what Transcendental Meditation is and find answers to all your questions.
Admission is free so that everyone can start by meeting the teacher and getting information without commitment. At the end of the meeting, those interested in taking the TM training may stay a few minutes to register for the dates of their choice.
A private interview with Leonard is possible to discuss more personal questions.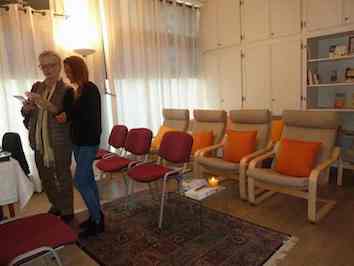 TM courses take place regularly at Espace MT/ David Lynch Foundation office, in small groups. Private courses may be organized on request (please ask for conditions).
What you will learn at this meeting :
What is Transcendental Meditation ? Why it is for everyone

The different types of meditation and how "transcending" is different

The main benefits of TM, personal experience and scientific research

Where does TM come from ? What is the link with the David Lynch Foundation ?

How does it work ? The role of the "mantra"

Course structure (learning and follow-up) and admission conditions.
The structure of a TM course
The learning phase of the course consists of four 90-minute meetings over four consecutive days : by appointment for personal instruction on Saturday, typically 11 am on Sunday, 7:30 pm on Monday and Tuesday. Alternative schedules can be arranged on request.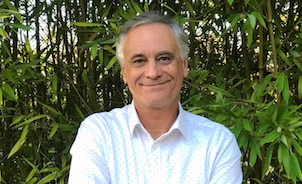 Who is Leonard Stein ?
Your certified TM teacher, Leonard Stein, is the director of Espace MT and of the David Lynch Foundation representative office for Switzerland. He has been teaching TM since 1980 and has also taught 25 years part-time at the International School of Geneva ; he has a Masters degree in the humanities from the University of Geneva and in Vedic psychology from Maharishi University of Management in the United States.
The David Lynch Foundation, launched in 2005 by the famous filmmaker, has already helped one million underprivileged people benefit from Transcendental Meditation.
For more information :
https://leonardstein.ch
https://davidlynchfoundation.ch