Use Case : Coming out : I write in Word and I love it! And you can too!

Thursday, 4 June 2015 from 7:30 PM to 8:30 PM (CEST)
Event Details
Session presented in English
We are seeing a heavy trend toward DITA. But sometimes DITA, rather than breaking silos, might just create one more. It is possible to stay in Word with SmartDocs and keep exchanging files with other colleagues who do not write all day for a living. I would like to talk to you about conditions that triggered such a choice, how I convinced my boss (a programmer), and how it was easy to convert. I will describe the operation of the snippets, variables and conditional texts, the challenges of working in two languages with variables, and what remains to be done.
Our presenter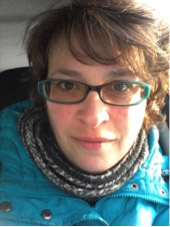 Johanne Lavallée works at Signalisation Ver-Mac, in Quebec, Canada. She started writing in 1997 in the manufacturing field, mainly on software and electronics. In 18 years, she has used all the possible technical writing tools, in English and French, from marketing to parts, and even designing safety warning stickers. She contributes in LinkedIn Technical Writer, Technical Writer Forum and STC France. 
Have questions about Use Case : Coming out : I write in Word and I love it! And you can too!?
Contact STC France
Organizer
Established in 1991, STC France is an international community of the Society for Technical Communication (STC) with a local focus in France, supporting technical communication professionals and students with networking opportunities, educational events, and career development resources.