Undisclosed will be held on the sidelines of Paris Fashion Week and is strictly reserved to Fashion and Lifestyle professionals.
About this event
Undisclosed - Paris Fashion Week
Sept. 30 – Oct. 2, 2021 at La Caserne
Fashion & Lifestyle event
Join premium and independent brands with unique identity and strong sustainable purpose during Paris Fashion Week at La Caserne.
La Caserne
We bring together international Fashion & Lifestyle professionals during Paris Fashion Week in a brand new Parisian hot spot:
La Caserne, Europe's largest sustainable Fashion accelerator hub based in Paris.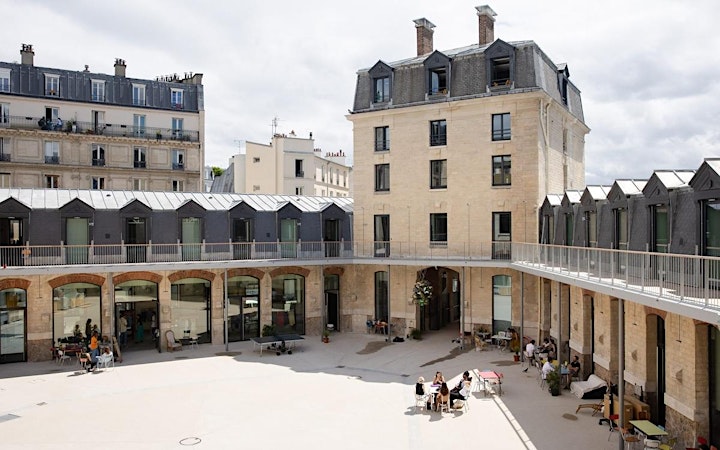 This event is hybrid
Meet and connect with key Fashion & Lifestyle professionals in person at La Caserne, or remotely using the HOT event & community online platform.
Experience Live Shopping - Thursday 30th Sept. From 11am to 5pm (online)
In collaboration with Ma France, Undisclosed will host the first Live Shopping session during PFW from Taobao Live with two famous Chinese KOL.
Attend Live Business Talks - Friday 1st Oct. From 9:45am to 12pm (online)
Top Fashion & Tech CEOs will discuss the mutations of wholesale, the new Live Shopping retail model, on demand manufacturing and NFTs.
Speakers include:
Maud Funaro (Chief Transformation Officer - Printemps)
Sophie Abrahamsson (CCO - Bambuser)
Florence Poulet (CEO - Ma France)
Pierre-Nicolas Hurstel (CEO - Arianee)
Romain Blanco (CEO - Le New Black)
Régis Pennel (CEO - L'Exception)
Sarah-May Brown (Sales Director - Christopher Kane)
Donatien Mourmant (CEO - Tekyn)
...
Health and safety measures
Since July 1st, 2021 the Health Pass is required in France to attend gatherings from 50 people.
The following barrier measures apply on-site at La Caserne:
Wash your hands very often or use hydro-alcoholic gel;
Use single-use tissues, and then throw them away;
Cough and sneeze into your arm or into a tissue;
Do not shake hands or greet people with kisses on the cheek;
Avoid touching your face;
Respect social distancing: you should remain further than two meters from others;
Wear a mask where necessary;
Limit social contacts as much as possible;
Use digital tools (TousAntiCovid, available in English).