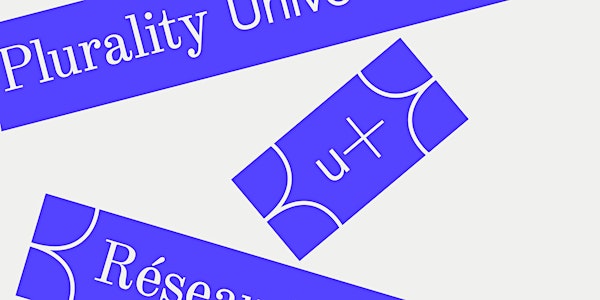 U+ / 2022: Open Call #2
Come discuss the present and future of U+, and how you can be a bigger part of it!
By Plurality University Network
Date and time
Wednesday, May 25, 2022 · 6 - 7:30am PDT
About this event
For its 3rd General Assembly, U+ invites all its members to take part in open Zoom calls in order to discuss its past actions, its present activities, and what it should do in the future. Come with your projects, questions, remarks, criticisms...
Hosted by Brigitte van der Sande, art historian, founder of the Other Futures Festival. Focus project: "Collective creative practices for transformation".
About the organizer
Connecting people and organizations who mobilize the resources of the imaginary to explore alternative futures.