"Transform White Racism- A Transformational Journey" with Kathleen Dameron
Racism is a continuum. Journey to your intention of equality, dignity, inclusion & racial justice. Open your mind. Transform your habits.
About this event
"Transform White Racism - A Transformational Journey"
----
Dates: Each group is 6 to 24 people in a cohort, alllocated on a first come first serve basis. signature training - transformative journey for 6 weeks. Sessions at various times.
Six three-hour sessions over six weks: Beginning Saturday Marrch 27. 5:30 to 8:30 Paris time. OTHER sessions to be announced.
Next session will be on a Friday evening in California and early Saturday morning in Europe and Saturday evening in Australia. Begins April 30 at 8 - 11 pm California time.
In-between each session there will be approximately 30 minutes of individual and/or pod work.
----
Cost: 360€ to 1, 050€. pay on a donation-based according to your ability to pay. Work study options are available.
-----
I invite you to participate in a program to transform white racism so each one of us moves along the continuum towards equality, equity, dignity, reparation and justice for all races in our society. Heal individual, intergenerational and collective racial trauma.
Step up and step out on your own journey—we will travel together!
Overview of the Modules:
This program guides you through a journey transforming white racism into behaviors that generate racial justice for all.
Thread 1: Ongoing
Self-awareness and self-observation on DE-conditioning journaling alone. Exchange in pods. and on-line.
Thread 2: Interactive online sessions.
Six 3 -hour online Zoom sessions corresponding to six steps through a journey transforming white racism into compassion, dignity, and a drive to bring social justice for all. Each step includes non-verbal work, opening the heart to the current and past stories of racism, ancestor healing plus engagement leading to practical tasks as a follow-through.
You interact in pairs, triads, small groups and maximum 24 people in the whole group.
Thread 3: Follow-up
1 -2 months after the program ends, you are asked to share your good practices as well as what did not work to satisfaction. We will thus create a repository of effective practices.
You become part of an on-going on-line community to support you as you continue along the path as soon as you sign up for this program.
______________________________
Participant feedback on the key elements of the program:
 Community work. I learnt a lot from our interactions, and it feels less stressful to share the hard and hopeless experience of racism with others
 Guardianship: practicing compassion for ourselves and each other as we learn to not let our own emotional worlds keep us from the work that needs to be done in the material world.
 The combination of journaling, videos, articles, books, body work and communal conversation to explore.
Participanf feedback on the facilitator:
 Kathleen's energy, passion and commitment; using real experiences of group members as learning opportunities.
 Kathleen's facilitation helping keep the conversation real and confronting our previous understandings of the situation for Blacks, First Nations, Asians, Middle Eastern ..... and Europeans.
This program is for you when you feel:
I am ready to detox, decondition and decolonize my mind from 500 years of systemic racism.
I want to heal racial trauma.
I commit to more and more to include, support, and protect BIPOC/BAME people in my everyday life.
"One of the disappointing findings I've read about in systemic racism studies is not only how prevalent it is at an unconscious level for white people ("I'm not racist…"), but how extended anti-racism educational efforts usually don't change that unconscious bias. Like in the deeper work that we do, the verbal mind, however willing it may present, is disconnected from the deeper racist soul, and thus talking about it doesn't touch it, much less transform it." Stephen Gilligan Ph.D author, international trainer.
In Transforming White Racism you will :
identify then manage your own emotions around race
release intergenerational, collective and personal racial trauma.
create ongoing racial healing practices.
The approach includes latest neuroscience practices and indigenous healing elements such as movement (breathing, trauma release techniques, mime), rituals, and sound healing (vibrating sounds in your body, chanting).
As part of this change, we need to undertake a transformation to look at how overt, systemic, and institutional racism has affected the BAME/BIPOC communities. This time is a watershed moment in our societies.
We have an opportunity to tip the scale from an environment of racial injustice and oppression towards social justice and well-being. How can we utilize this momentum to support, then sustain the change in race relations?
Change requires practice, individual and collective mindfulness, evaluation then practice until it becomes a new generative habit.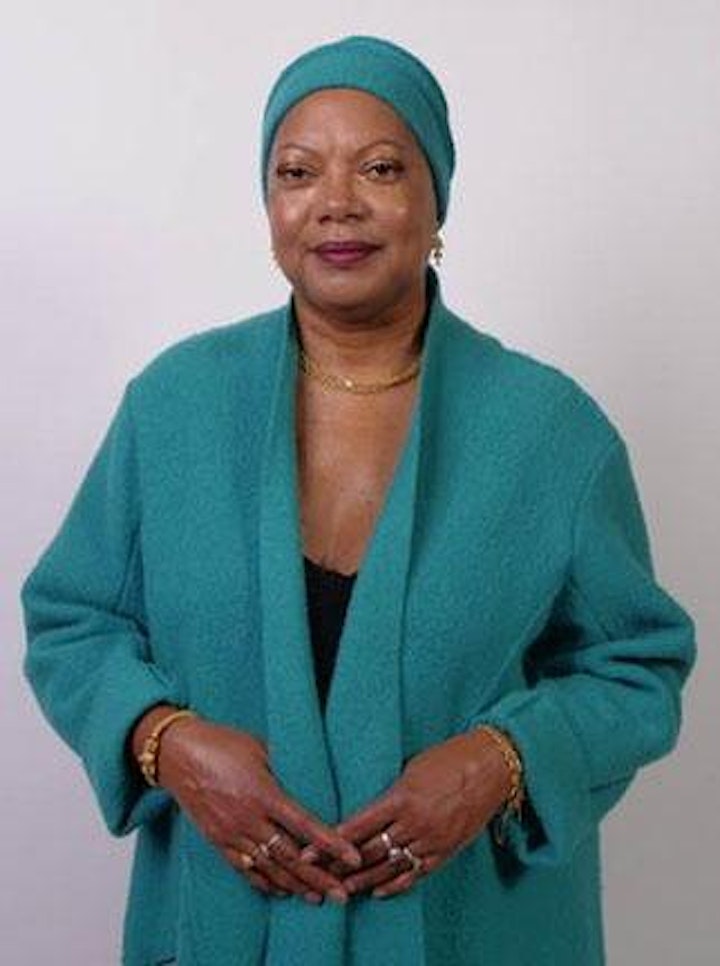 About your facilitator Kathleen Dameron:
I have dedicated my life to learning, personal development, and spiritual growth. I am an experiential historian of the white & the black, and the conflicts we have had over the years, from an American and French perspective.
Paris has been home for 40 years. For 25 of these years, I led KD CONSEIL, a multicultural training & coaching firm serving Europe, China, India, and the US. I have often worked as the "only" Black in the room, except when I worked in Africa. I have deep experience and competency facilitating different cultures to work together in multinational companies and in executive MBA programs.
Since my childhood, I have been committed to studying, to personal development, and to spiritual growth.This is a watershed moment in human history. We truly have the opportunity to create a world of Justice, Equality, Dignity and Inclusion for all races. I want to contribute my gifts to creating this world.
Organizer of "Transform White Racism- A Transformational Journey" with Kathleen Dameron