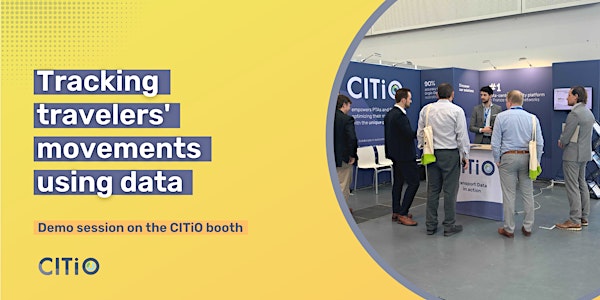 Tracking travelers' movements using data (@CITiO stand)
How can we reconstruct traveler flows (Origin-Destination, load) in a continuous and dynamic way using data?
When and where
Location
The EGG Brussels 175 Rue Bara 1070 Bruxelles Belgium
About this event
O-D surveys are an essential source of knowledge about urban networks in cities and metropolises, but they have certain limitations: partial picture of the network, very occasional use before restructuring, significant changes in network dynamics. How to overcome these limitations thanks to new technologies, in particular thanks to ticketing data, which can be completed by counting data?
During this demo session, we will explain how our algorithms work, how we have verified their reliability, and we will show you how to see the information on passenger flows in a dynamic way, with different graphic, cartographic and interactive representations.