Looks like this event has already ended.
Check out upcoming events by this organiser, or organise your very own event.
Think Tank pour le développement de l'arbitrage à Luxembourg

Tuesday, 4 December 2018 from 16:00 to 19:00 (CET)
Event Details
Rencontre organisée par le Think Tank Arbitrage le 4 décembre 2018 à la Chambre de commerce de Luxembourg.
Think Tank pour le développement de l'arbitrage à
Luxembourg
L'arbitrage et les déséquilibres économiques
L'importance croissante de l'arbitrage peut susciter des inquiétudes légitimes quant à l'égalité procédurale, mais aussi économique des parties. Une partie peut se trouver dans une situation d'inégalité par rapport à son adversaire que ce soit au moment d'envisager le recours à l'arbitrage dans la négociation contractuelle ou pendant le déroulement de la procédure arbitrale. Pour constituer une justice au service de tous les acteurs économiques, l'arbitrage ne doit pas être un outil aux mains de l'une des parties, mais une procédure prenant en compte la diversité des intérêts en présence.
16H00 - Ouverture, Ministère de la Justice                                                    
16H15 - Introduction générale, Patrick Kinsch, Avocat au Barreau de Luxembourg, Professeur à l'Université du Luxembourg.                                                  
16h30 - La prise en compte des déséquilibres dans la rédaction des clauses compromissoires, Hakim Boularbah, Avocat au Barreau de Bruxelles, Professeur à l'Université de Liège.
17h15 - Débats
17h30 - L'arbitrage et les parties faibles, Maximin de Fontmichel, Avocat au Barreau de Paris, Maître de conférences à l'Université de Versailles.
18h15 - Débats
18h30 - Propos conclusifs, Pierre Hurt, Avocat au Barreau de Luxembourg, Chargé de cours associé à l'Université du Luxembourg.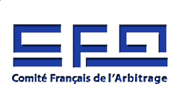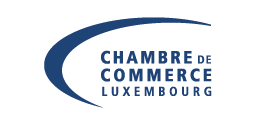 The University of Luxembourg (hereafter "Uni.lu") collects and processes your personal data in the framework of your registration and your participation in this event and the communication of its future activities. Uni.lu processes and keeps your personal information only to the extent necessary to fulfill the purpose stated.
During the registration process your personal data is being collected and processed on the Eventbrite website by Eventbrite Inc. located in the United States. This will involve the transfer of personal data to countries that do not offer the same level of protection as the European Union regarding data protection rules. Eventbrite Inc. participates in and complies with the EU-U.S. Privacy Shield framework as set forth by the US Department of Commerce regarding the collection, use and retention of personal data. Eventbrite may process your personal data as a controller for different purposes than the purposes of the University of Luxembourg. More information is provided on Eventbrite Inc.'s websi te in their EU-US Privacy Shield Notice, Privacy Notice and Terms of Services.
You can deregister from the event directly on the Eventbrite website and withdraw your consent for the processing of personal data by Uni.lu for the purpose stated above. You have the right to access, rectify, and erase your personal data as well as further rights described on the Uni.l u website. You can exercise your rights by following the procedure described on the website.
When & Where

Chambre de commerce
7 rue Alcide de Gasperi
2981
Luxembourg


Tuesday, 4 December 2018 from 16:00 to 19:00 (CET)
Add to my calendar
Organiser
La Faculté de droit, d'économie et de finance (FDEF) à l'Université du Luxembourg (UL) offre un environnement unique en matière de recherche et d'enseignement. La proximité de plusieurs institutions européennes, un secteur financier dynamique et international, ainsi que la présence d'entreprises innovatrices constituent des alliés naturels pour la Faculté. Ceux-ci sont enrichis par le parrainage de chaires, des partenariats privilégiés mais aussi par des professionnels venant enseigner des cours de haut niveau dans les programmes de la Faculté. Les programmes académiques sont principalement bilingues (Français et Anglais), bien qu'un nombre de programmes en masters sont enseignés entièrement en anglais.