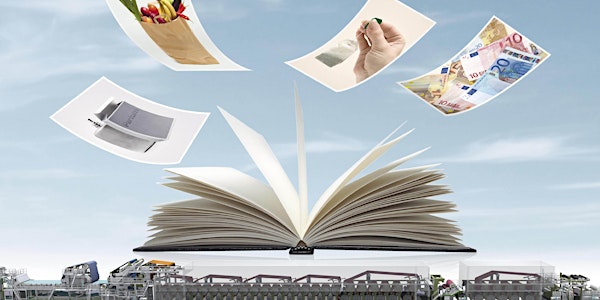 The French Touch: Tailor-made innovative solutions for U.S paper industry
Event Information
Location
Westin Peachtree Plaza Hotel - Peachtree D Room
210 Peachtree St NW
Atlanta, GA 30303
Description
If you are working for U.S Paper manufacturers in the following fields: R&D Innovation; Maintenance; EHS; Operations; Process; Engineering; Purchasing, this event is made for you !
SYMOP (French Association for Industrial Solutions Makers) is pleased to invite you to its Symposium on innovation and technologies in the paper industry to be held on Tuesday, March 13th, 2018 in Atlanta, GA.
This event is supported by BUSINESS FRANCE North America and its official U.S partners Georgia Tech's Renewable Bioproducts Institute and TAPPI.
It is a full day event where following French companies will present their latest technologies and interact with the audience:
ACOEM - ONE PROD (Smart monitoring, diagnosis & solutions)
ALLIMAND (Paper machine manufacturer)
CTP (Technical Center for Pulp and Paper)
DELTA NEU (Dust control, ventilation, pneumatic waste handling systems)
IBC PAPER TRAINING (Live e-learning, blended learning and on-site training)
NEYRTEC (Waste water treatment and sludge dewatering systems)
PALL (Filtration solutions)
SOLARONICS BEKAERT (Infrared and air-drying solutions)
STIL (Non-contact measurement system chromatic confocal technology)
TECHPAP (Online and laboratory equipment)
VEOLIA (Water treatment)
Presentation will be 10min + 5min Q/A each.
All the above companies operate in the U.S trough local subsidiaries or local agents.
This event is free upon registration. Complimentary breakfast and lunch will be offered to the attendees. The welcoming breakfast starts at 7:45 am and the opening speech at 8:30am
The Symposium will be followed by a networking event, with free drinks and hors d´oeuvres for the attendees.
For the constantly updated program of the symposium please go to: www.events-export.businessfrance.fr/papersymposium-usa
Let's build a bright future together!
For any questions, please contact:
Xavier Riquier Senior Trade Advisor
xavier.riquier@businessfrance.fr
+1 416 977 1257 ext 204
This event is strictly reserved for individuals working for paper manufacturers; Engineering firms or/and involved in Research & development programs for the Paper Industry (Universities; Labs)
The organizers have the right to deny entry to individuals if they judge that they are not compliant with the above description
Date and time
Location
Westin Peachtree Plaza Hotel - Peachtree D Room
210 Peachtree St NW
Atlanta, GA 30303