Description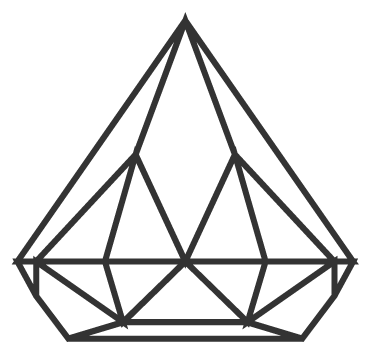 The First Day of Tomorrow
#3D_Printing #Connected_objects #Robotics #Personalized_medecine #Big_Data #Smart_cities #Cleantechs #Synthetic_biology #DIY #Biohacking #Drones #Crowdfunding #Growth_hacking
Fasten your seatbelts and get ready to jump into the future!
More than 40 international tech-superstars: inventors, entrepreneurs, investors & thought-leaders will be on stage together to BUILD TOMORROW for the first time ever in Paris!
------------------ SCHEDULE ------------------
MORNING: KEYNOTES & STARTUP PITCHES
LUNCH IS PROVIDED
AFTERNOON: PARALLEL PANELS
EVENING: GRANDE FINALE OF THE CHALLENGE
DINER & COCKTAIL PROVIDED
PARTY AT TRABENDO DURING THE NIGHT
------------
✖ 9:40am: WELCOME SPEECH ✖
Joël DE ROSNAY, Universciences
• Amphitheater 1: ✖ 9:50am - 1:50pm- Pitch Arena ✖
The 25 semi-finalist startups from the Hello Tomorrow Challenge will pitch their terrific projects
• Amphiteater 2: Keynotes with amazing tech leaders
✖ 9:50-10:50am: Tomorrow Research ✖
"Flexible electronics for biomedical applications"
Giovanni Salvatore, ETH Zurich
"Machines to life"
Prof Max Versace, director of the Neuromorphic Lab at Boston University founded Neurala in 2006 to commercialize brain-based softwares.
"Nanotechnologies for the treatment of severe diseases"
Prof Patrick Couvreur, nano-oncologist from CNRS has received the Inventor of the Year Award in 2013 from the European Patent Office.
"Can lab-grown meat revolutionize the way we eat?"
Prof. Mark Post, from University of Maastricht, has been backed by google co-founder with a $60.000.000 grant to make this idea a reality.
"From the analytical laboratory to the surgical theatre"
Dr. Zoltan Takats from Imperial College, is the founder of Prosolia, Medimass and Massprom.
Joël de Rosnay, Universcience - President of the session

✖ 11-11:50am: Tomorrow Startups ✖

"The power of Big Data"
Jean-Louis Constanza, CRITEO.
"Developing robotics"
Rich Walker is the CEO of Shadow Robot, a UK company developing cutting edge robotics, notably Dexterous Hand and Air Muscles.
"From Digits to Widgets"
Dr. Andrew Dawood is a dental-surgeon but also the 3D Printing head master. He just opened Digits2Widget, the largest 3D printing story in the UK.
"The industrial revolution of genetic engineering"
Dr. Tim Gardner is the VP Research of Amyris, the largest synbio startup that creates reprograms microbes to synthesize high-value added molecules.

Nadine Bongaerts, Kairos Society - President of the session

✖ 1-1:50pm: Tomorrow Funding ✖
"Revenge of the nerds : how algorithms will fix venture capital" - Stephen Piron is the founder of Bright*Sun. He developed an algorithm to foster data-driven investments.
"Disruptive Investment"
Bill Liao is a partner at SOS Ventures, he co-founded Xing, CoderDojo,WeForst and was an influential early investor in Twitter.
"When corporations and startups collaborate to bring technologies to market "
As VP R&D at Total New Energies, Vincent Schachter built and operates solar and biotech R&D as a coordinated network of partnerships with academic labs and tech startups.
"The evolution of NO to YES"
Liz Wald is the Head of International at Indiegogo, and she will explain one of the most disruptive funding trend!
Romain Lavault, Partech Ventures - President of the session
AFTERNOON: BREAKOUT SESSIONS
The afternoon will be divided in parallel breakout sessions with international experts!
✖ 2pm: Tomorrow Mobility - powered by MICHELIN ✖
Nicols Meilhan: Frost & Sullivan
Andy Elwood: WAZE
Eric Grab : Michelin
Frédéric Mazzella: BlaBlaCar
Philippe Reynaud : Renault
Pedro Costa : Michelin (moderator)
✖ 2pm: Tomorrow Healthcare - powered by ESSEC Chair of Therapeutic Innovation ✖
Jessica Richman: uBIOME
Elaine Warburton: QuantuMDx
Cécile Grosskopf:

ROCHE

Alexandre Mignon

:

iLUMENS

Gregory Katz: ESSEC (moderator)
✖ 3pm: Tomorrow Connected Cities - powered by New Cities Foundation ✖
Philippe Dewost: Caisse des Dépôts
George-Etienne Faure : Paris City Hall
Romain Lacombe : Etalab
Pierre Tabary : Schneider Electric
Mathieu Lefevre: New Cities Foundation (moderator)
✖ 3pm: Tomorrow Do It Yourself ✖
Massimo Banzi: Arduino
Ellen Jorgensen: Genspace
Benjamin Joffe: Hax8lr8r
Thomas Landrain : La Paillasse (moderator)
✖ 4pm: Tomorrow Connected Objects - powered by Orange ✖
Ludovic Le Moan: SigFox Wireless
Thomas Serval: Kolibree
Sebastien Payen: Fruition Sciences
Kamil Adamczyk: IntelClinic
Luc Bretones: Orange (moderator)
✖ 4pm: Tomorrow Cleantech - powered by Total ✖
Gildas Sorin:

NOVALED

Marc Delcourt:

Global Bioenergies

Laura Pargade: Sunna-Design
Vincent Schachter: Total New Energies (moderator)
EVENING: HELLO TOMORROW GRANDE FINALE
✖ 6pm: CLOSING KEYNOTE ✖
Demis Hassabis, DEEPMIND
Mari-Noëlle Jégo-Laveissière

, Orange

Xavier Duportet

, Hello Tomorrow Challenge

Marjorie Paillon, France24 (moderator)
✖ Announcement and live-pitch of the 5 finalist startups✖
1 finalist per category: IT, BIG-DATA, ENERGY, ROBOTICS, BIOTECH

15.000€ cash prize for all 5 finalists
✖ Announcement of the Grand Winner - 100.000€ Prize Ceremony✖
✖ 8pm: COCKTAIL DINNER TO CELEBRATE ✖
✖ 11pm: CLOSING PARTY @ TRABENDO CLUB ✖
------- VISIT OUR WEBSITE -------
Refund policy: please note refunds are possible if the request is made until 10 days before the event. No refund request will be accepted if made after April 8th, 2013 at 09:00 CET.