TCeurope 2015 Colloquium

Friday, April 17, 2015 at 8:30 AM

-

Saturday, April 18, 2015 at 12:30 PM (CEST)
Event Details
Event Details
Networking: 
The Schengen Bar, Renaissance Hotel, Brussels, 16 April 2015 

(6-7pm)
Colloquium: Microsoft Executive Briefing Center, Brussels, 17 April 2015 (8.30am-5pm)
Dinner: 
Aux Armes de Bruxelles, 1

7 April 2015 (7pm)
Workshops: Renaissance Hotel conference rooms, Brussels,18 April 2015 (8.30am-12.30pm)
TCeurope AGM: 
Renaissance Hotel conference rooms, Brussels,18 April 2015 (2-5pm)

Event Theme
Change is nothing new. In today's world, technologies are evolving rapidly and becoming more intuitive and user-centric, changing the way users consume information. Global business continues to push changes in the way we deliver information. 
We are riding waves of change that require a new mindset and a closer understanding of the user. This provides many opportunities to professional communicators. How do technical communicators navigate through all these changes and deliver value to the user and business?
 
The TCeurope 2015 Colloquium will offer sessions on information delivery, emerging technologies relevant to technical communicators, and methods for engaging users. Practical sessions will provide technical communicators the tools and information needed to succeed during periods of change.
To this year's colloquium, we've added three virtual presentations and two Saturday morning workshops to provide you real tools to help you engage your audience.
Keynote Speaker
The Future of Information
The way people consume and access information is rapidly evolving, and with that comes an exciting array of challenges and opportunities. 
This fast-paced talk will focus on the factors that influence change, including research into evolving trends in user preferences,  the blurring lines between work and personal life, as well as impacts of different generational expectations and how ubiquitous access and the Internet of Things affects how we might all be thinking of information in the future.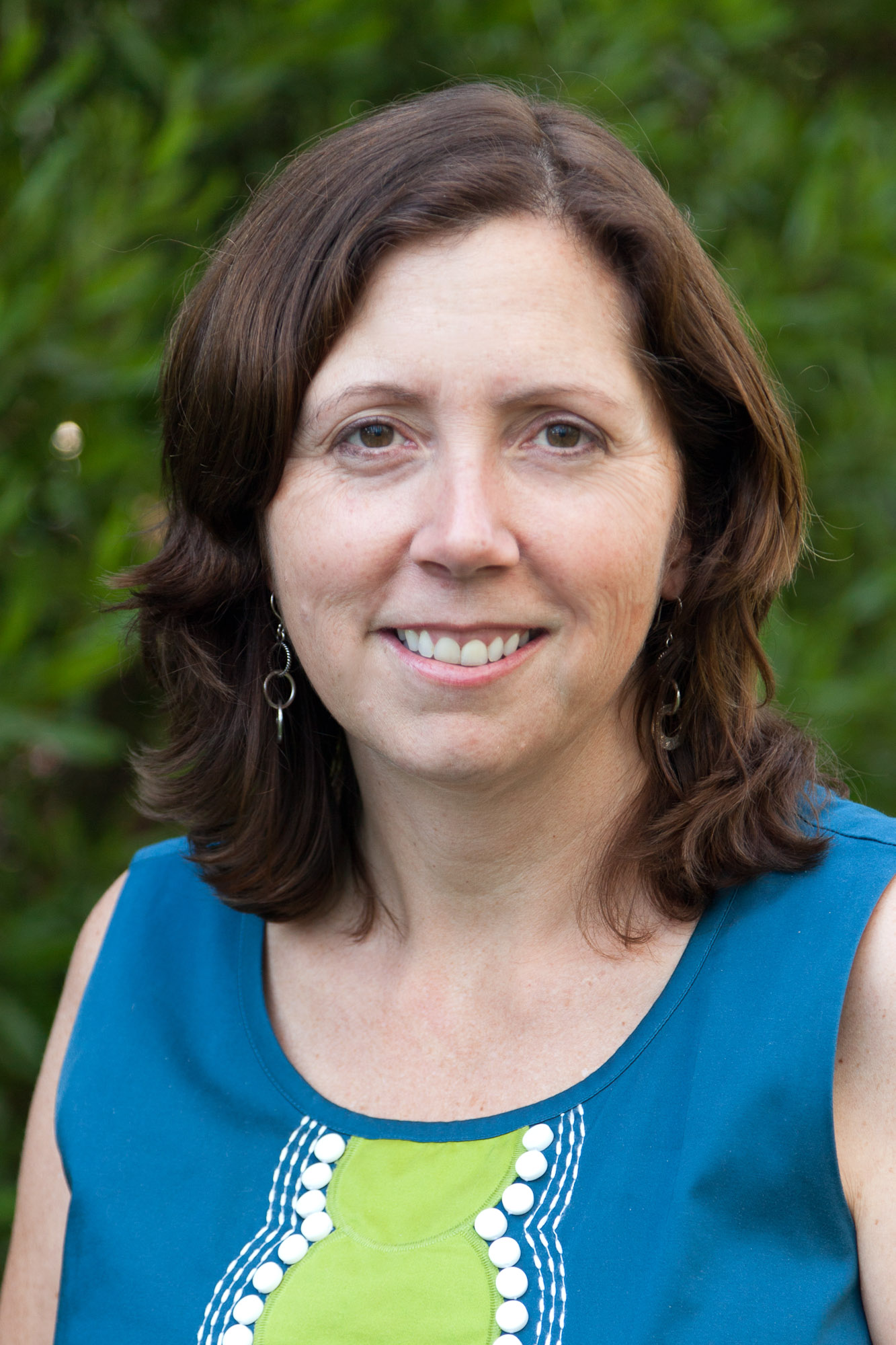 Laurie Pattison, Senior Director, Oracle, USA
Laurie Pattison is an innovation champion and Senior Director of Oracle Applications User Experience. With more than 15 years experience in Enterprise Applications, she is seasoned, yet remains constantly curious.
She is an Oracle intrapreneur, responsible for design jams and hackathons to bring people and emerging technologies together for the betterment of enterprise users and applications.

Laurie is well-known in the enterprise space for her experience in new interactions, visualizations, gamification and user onboarding. She is responsible for the team focusing on the User Assistance model for Oracle Applications as well as a tiger team of technologists prototyping new interactions.

She is a blogger, mom, skier, speaker, patent holder, and agent of change. Learn more about Laurie Pattison at her blog. 
Virtual Presentations & Speakers
Please note: You must register for each of these three virtual presentations separately from Colloqium registration. This will allow you to receive an email with instructions for attending the virtual presentation FREE.
26 February 2015, 7:30 p.m.  CLICK HERE to register for this webinar.
Making the Mental Shift to Topic-based Authoring and Content Management 
When technical publications groups are considering moving to DITA, one issue they typically consider as a motivator for making the switch is greater customer satisfaction. Yet, one aspect that is not considered often enough is how to ensure writer satisfaction. 
If you are a driver of a DITA implementation, the writers are your customers and their satisfaction should be one of your priorities. Too often the assumption is that writers will immediately see the benefits of DITA and will embrace it without reservation. Anyone who has been part of a DITA implementation knows this is not the case. Just as you have to "sell" DITA to your companies on the basis of cost and efficiency, you have to "sell" DITA to your writers, too. This presentation will focus on some typical sources of writer dissatisfaction and push-back and explore ways to overcome them.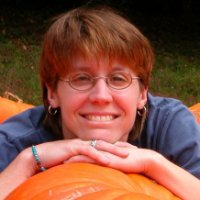 Leigh White, Dita Specialist, IXIASOFT, Montréal, Québec, Canada. 
Leigh White is a technical communicator with 20+ years of experience as a content creator, content manager, publishing coordinator, and information architect. She advocates that effective technical communicators need to be more than writers; they need to be part programmer, part designer and part project manager. Leigh has worked with all phases of DITA implementation and usage, including content modeling, conversion, and DITA Open Toolkit customization. She is a DITA Specialist at IXIASOFT, where she helps documentation groups evaluate their workflows and transition into the DITA CCMS. Leigh has spoken on XML, DITA, content management systems and content conversion at a number of conferences, including the STC Summit, DITA North America, Intelligent Content, Lavacon, Writers UA, DITA Netherlands, and Congility. She has also presented hands-on "DITA In a Day" workshops to multiple groups. Leigh is the author of "DITA For Print: A DITA Open Toolkit Workbook" and a contributor to "The Language of Content Strategy."
19 March 2015, 7:30 p.m.  CLICK HERE to register for this webinar.
Introducing Usability Testing In an Agile Environment: A Case Study 
This webinar introduces the concept of usability to technical communicators. I will discuss the importance of usability testing in the software development process and why usability is something technical communicators should consider incorporating. 
Using a case study based on my experiences of usability testing in an agile development environment, this webinar offers practical advice to other technical communicators who are interested in introducing usability testing to their work.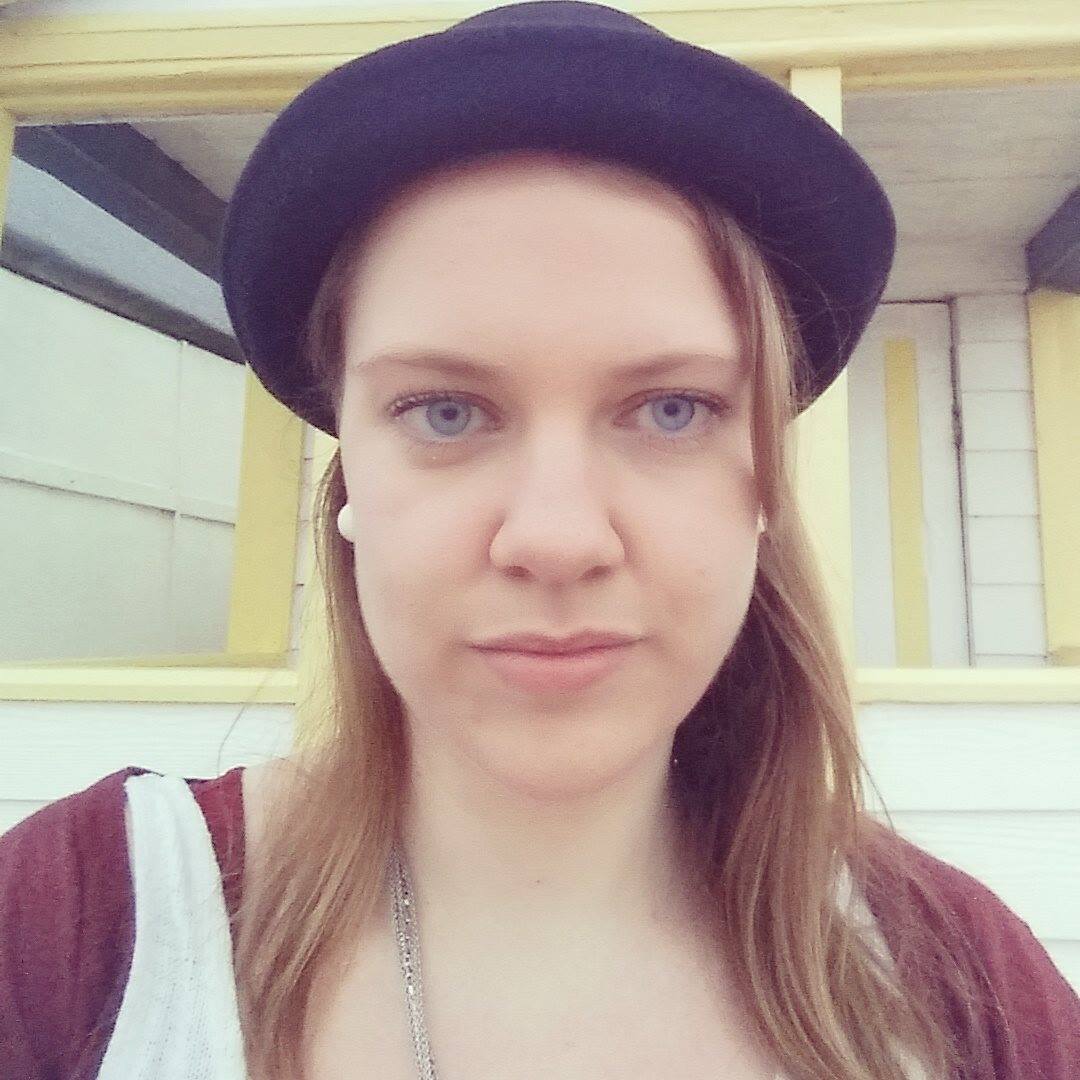 Louise Fahey, Technical Author, Clearswift, Reading, UK.
Louise Fahey graduated with a degree in Law Plus from the University of Limerick, Ireland. Before entering the field of technical communication, she worked in the NGO sector for a Brussels-based organization representing the rights and interests of minority groups. During her time in Brussels, she developed a strong interest in written communication which she later turned into a career in technical communication. 
Louise began her career as a technical author working for BridgeHead Software Ltd., a UK-based company who develop data management solutions for the healthcare industry. She currently works as a technical author for Clearswift, an information security company that produces adaptive cyber solutions for the protection of critical information. 
In her spare time, Louise is studying via distance learning for a Graduate Certificate in Technical Writing at the University of Limerick. 
26 March 2015, 7:30 p.m.  CLICK HERE to register for this webinar.
The Changing Nature of User Assistance Content
For many years, the traditional approach to writing technical content has served our audiences very well. Technical communicators have focused on improving User Assistance through new technologies and systems, with the assumption that the nature of the content – the tone of voice, the writing style – should remain the same.
However, we've noticed in recent years that some of the most
successful software companies have been breaking the rules, and haven't always been following what is accepted as best practice. 
This raises the question whether the best technical communication practices, which were established and have remained essentially unchanged since the late 1980s, are still valid today. 
In this presentation, we'll look at the reasons why some organisations, such as Citrix, Facebook, Microsoft, Google & Mozilla, might be "breaking the rules" in the User Assistance they provide. We'll investigate whether the tried-and-tested writing methods from past decades still make sense today. You'll come away with a list of examples of where organisations are adopting new techniques, and an understanding of when it makes sense to adopt these approaches.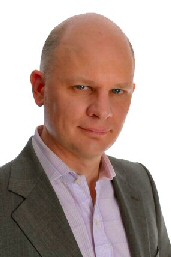 Ellis Pratt, Director, Cherryleaf, Ashford, UK
Ellis Pratt is the Sales and Marketing Director for Cherryleaf Technical Authors. He co-owns a company that writes straightforward user information - explaining tasks, procedures and concepts, user manuals and online Help (aka technical authors, writers and trainers). Ellis enjoys explaining things to people.
He's also a father, husband, aikido student/coach, author, conference speaker and German language student, amongst other things.
Brussels, Belgium: Speakers & Presentations
17 April 2015, Microsoft Executive Briefing Center
Please note: Register for the Colloqiuim to be held in Brussels on this page.
Producing Support Content for Responsive Websites
Responsive design has been advertised as a new, upcoming web design technology with mobile-first design principles for the past few years already. From the technical communicators' point of view, there is something old and something new in writing for responsive web. 
At Microsoft Mobile, we believe that technical communicators can use pretty much all of their existing skills when producing content for responsive websites, but that they might have to learn more about designing websites and adapting content for multiple different "breakpoints".
In this presentation, you'll learn what is responsive web and what kind of design features responsive websites have. You'll hear how our phone content management team produces content for our responsive websites, learn about our writing guidelines and our experiences in metadata management, get insight into some of the issues we have faced with graphics on the responsive websites, and see an analysis of best practices principles for responsive website designers. 
From this presentation, you'll leave with results on whether the web designers' best practices principles can be used when producing support content, and our recommendations on how to start writing for responsive web.
Laura Katajisto, Solutions Manager, Microsoft Mobile,Tampere, Finland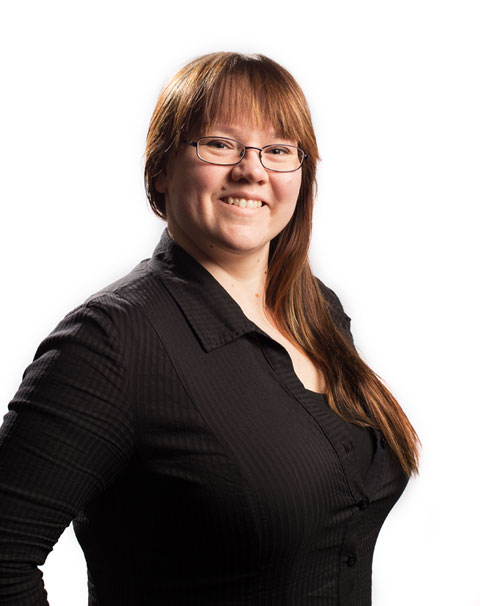 Laura Katajisto has worked with XML and modular content management for over a decade, first as a technical writer, then as an information designer, and lately as a developer. For the past three years, Laura has been both project manager and system analyst of the next-generation DITA CMS at Nokia, and continues in her system analyst role with the same CMS at Microsoft Mobile. 
Laura is and has been involved in various Finnish Technical Communication Society activities for 13 years, broadens her mind by studying Design Management at the Open University in Tampere, and hopes to write a PhD about DITA in DITA.
Creating user-centric environments for product assistance
Users want to have access to product information at the moment they need it. And they want the information immediately! However still mandatory for CE marking to comply with EU directives, a paper manual does not fulfil the user's needs. Therefore single source software companies, like MadCap Flare, have made it possible to generate HTML output from the same content, so the same information can also be used for publication on desktop, kindle or a mobile device. The HTML output will be indexed by search engines like Google and will pop up when the user is searching for information. With very little extra effort, the content, which already has been created for print output, can be reused for online output. 
Despite this, the default interface in which the output is presented still is quite static. Navigation, intuitive design and look & feel are far more developed in the field of web design than in the field of technical communication. By combining the HTML output of single source software with a CMS for websites, a much more intuitive and user-centric environment can be created. In this environment several tools to provide user assistance can be combined, like full-text search, browsing , PDF downloads, FAQ's, video tutorials, trouble shooting, twitter and chat widgets and building online communities. In this way you provide accessible information the user really needs!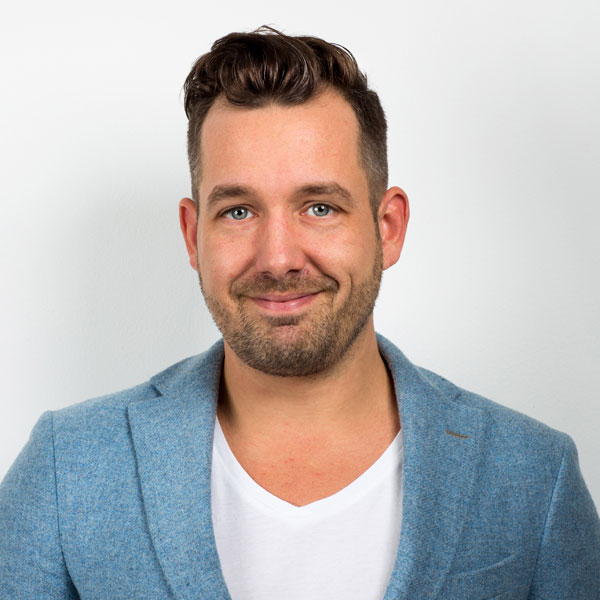 Ferry G. Vermeulen, Director, Manualise, Amsterdam, Netherlands
Ferry Vermeulen MSc. (1978) has a master's degree in Industrial Design Engineering from Delft University of Technology. Currently he is working on a PhD research. In 2006 he founded industrial design agency Fever, from which Manualise evolved soon after. Manualise develops, improves and maintains instructions for use for brands. Customers include AkzoNobel, Fischer, Schneider-Electric, Akai, Skil and ASSA ABLOY.
What You're Missing About Mobile
Although technical communicators have long realised the potential, organisations have seen mobile content delivery as a low priority, or felt that the practical challenges were insurmountable. 
Now, the organisational will is catching up, and the challenge has changed from "doing mobile" to "doing mobile well". However, we risk our efforts going to waste. 
Research on mobile behaviour challenges much of what we thought we knew. Received wisdom may be leading us down an unproductive cul-de-sac.
In this presentation, Rachel Johnston explores the challenges and opportunities of small screens, big content and the surprising realities of our new, multi-screen world.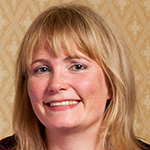 Rachel Johnston, Consultant, Mekon, Manchester, UK
Rachel Johnston is a consultant for Mekon, helping businesses to negotiate the changing landscape of information development and modernise their content while keeping their sanity. 
As a former technical writer with over ten years' experience she's still close to the profession and understands the challenges facing documentation teams. She regularly works with authors on the ground to understand the change management, workflow and training needs involved in the move to structured authoring.
She has written content for the NHS, Expert-24 (medical algorithms) and Infor, one of the world's largest ERP providers, but also Openbravo (ERP), Donovan Data Systems, and SurfControl.
Creating Videos for a Software Product—A Steep Learning Curve!
This session takes you through our experiences of creating a suite of short narrated videos (*.mp4) to supplement a set of HTML Help pages required for a new-look item of software. It was our first ever attempt at doing this and so there was much learning for us on the way. It is this 'learning' that we would like to share with you. 
This presentation focusses on the process we followed to create the videos, including both the successes and the inevitable setbacks one encounters when doing something for the first time. It covers how we created and then recorded the scripts, then moves on to the animations, and lastly describes the task of syncing scripts and animations to create the finalized videos.
The target audience for the talk is technical communicators who are considering using narrated videos as part of their documentation, but have little or no experience of this and would like to see what is involved. But hopefully the talk will appeal to all with its down-to-earth recounting of a memorable and worthwhile project.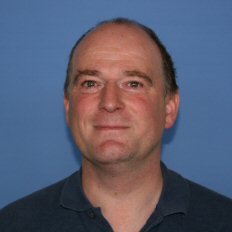 Martin Block, Senior Technical Author, Remsdaq Ltd, Flintshire, UK
Martin Block FISTC worked originally as a maths teacher. He then turned to scientific research when he did a doctorate in physical oceanography, modelling the wave-induced pick-up of sand over ripples. 
In 1997, Martin became a technical author, working initially for the petrochemical and pharmaceutical industries, and then (since 2004) for Remsdaq Ltd, a technology company based on Deeside near to Chester in the UK. 
Martin's hobbies include mountaineering and photography. In 2004, Martin did a solo 5-week trip to the Alps, a diary of which he published as the book 'Five Weeks One Summer'. Martin lives in Birkenhead on the Wirral, near to Liverpool in the north west of England.
Documenting Lean with Task-oriented Help that Runs on Top of Web Applications
It is getting harder and harder to document Web applications: the pace of change keeps increasing and the attention span of your customers continues to become shorter. When you explain a process with a video or screenshot tutorial, you are setting yourself up for failure: outdated the moment you publish them, your customers won't properly use them. That is why we developed WalkHub a new form of task‐oriented help specifically architected to deal with these challenges. 
In this session we will analyse WalkHub as an example of a hybrid documentation format that can be used to build more robust documentation deliverables that remain stable even in rapidly changing environments. We'll discuss cognitive load, why you should care about it, and how you can address it.
You will also learn about WalkHub itself, a tool that makes it easy to generate walkthroughs for Web applications and that can be reused across the Internet. A tool that in the long run could help create an open map of the configurable Internet.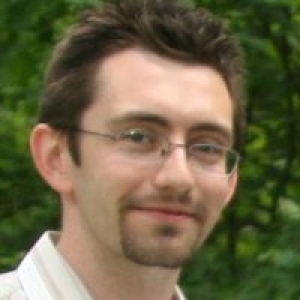 Kristof Van Tomme, CEO, Co-Founder, Project Lead of Walkhub, Pronovix, Sleidinge, Belgium
Kristof is a Web application strategist and architect with a degree in bioengineering. At Pronovix, the company he co-founded, he's been focussing on Drupal since 4.7. Recently his interest in DITA and reusable, single-source documentation have culminated in the WalkHub.net project, an open source project that aims to become the GitHub of website documentation.
Kristof likes organizing events that build community. Among others, he was the initiator and/or (co-)lead of Drupalcon Szeged (2008), DrupalCXO Brussels (2010), Drupal Developer Days Brussels (2011), Drupal Government Days (2011), Drupal CXO Amsterdam & Rome (2012) and Drupal Dev Days Szeged (2014). Since 2014 he's been focussing his community investments on events like BootCircle, a meetup for startups and on other peer-to-peer events for digitally ambitious entrepreneurs in Belgium. He is a permanent member of the Drupal Association and was at some point the lead for the selection task force for European Drupalcons and of the inaugural Nomination Committee.
Brussels, Belgium: Workshops
18 April 2015, Renaissance Hotel Conference Rooms
Please note: You can register for these workshops on this page.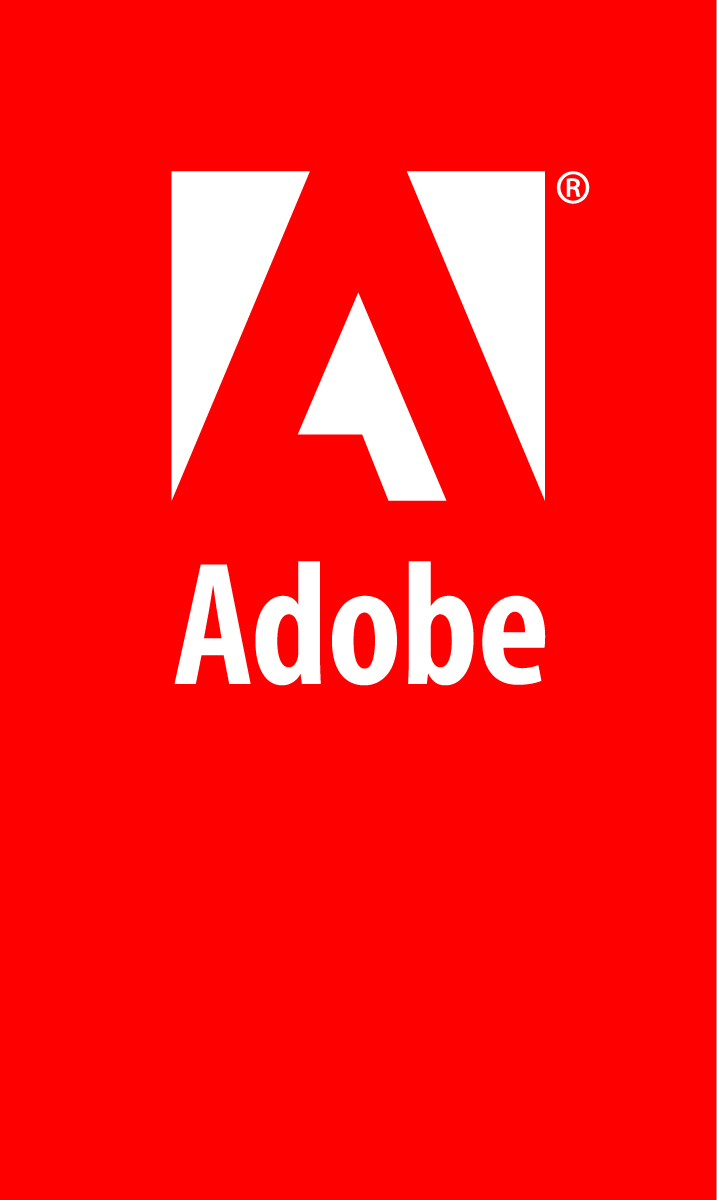 Presented by Adobe
Create Responsive Content
After a day of presentations it is time to put your skills and knowledge to the test. In this interactive workshop you will compete in small teams to create the best responsive knowledge base for a client.
In this workshop you will learn how to use Adobe's Technical Communication Suite to quickly and efficiently create fully responsive knowledge base with embedded elearning. You will work on a small case to hone your skills in designing and setting up a proof of concept for a public procurement project. This case will challenge your skills and the knowledge gained in the conference. The goal: to create the best proof of concept and win the prize. The winning team will be presented a small prize, courtesy of Adobe.
This workshop is ideal for experimenting with setting up responsive content and can play with finding the best way to convert legacy content to a responsive knowledge base using Adobe's Technical Communication Suite. Because you will be working in teams, new and experienced authors alike can exchange ideas and experience in a fun and engaging way. 
During the workshop you will be supported by Willam van Weelden, an expert on responsive content.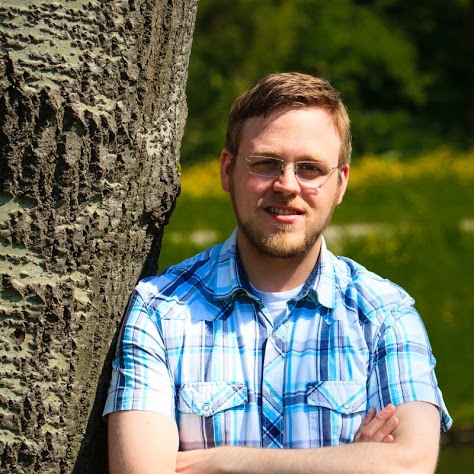 William van Weelden, WvanWeelden Consultancy, Dordrecht, Netherlands
Willam van Weelden is a technical writer and functional designer from the Netherlands. After studying to become a teacher he made the switch to technical documentation.
Willam is an Adobe Community Professional, ranking him among the world's leading experts on RoboHelp. Willam's specialties are HTML5 and RoboHelp automation. Apart from RoboHelp, Willam also has extensive experience with other industry standard programs such as Adobe Captivate and FrameMaker. You can visit Willam at www.wvanweelden.eu.

Presented by MadCap Software
Create an Enhanced Reading Experience 
Portable tablets and reading devices are the norm worldwide, allowing users to consume content anywhere and everywhere. Are you delivering content that takes advantage of these changing user habits?
PDF is limited to mimicking paper and thus too restrictive for digital readers in an increasingly multi-screen world. Adapting content display to the screens rather than forcing the reader to pan and zoom around pre-formatted content is one of the key characteristics that distinguishes EPUB from PDF. EPUB output allows for reflowable content, such as word wrap and resizeable text. Therefore, the content can be displayed optimally on different devices. EPUB 3 is based on the latest HTML5 standard and enables the overall Open Web Platform, which means EPUB publications can now deliver engaging, interactive, media-enhanced reading experiences, both online and offline. 
 In this workshop, attendees will create an EPUB3 output that includes reflowable text and interactive media. We'll then test it on a portable device. For this workshop, you may bring your own content or use content we provide. You may also want to bring a computer or portable device that you can then use to test your EPUB. For creating the EPUB, we'll be using MadCap Flare software for PC. You can bring your own PC or work in a team other attendees.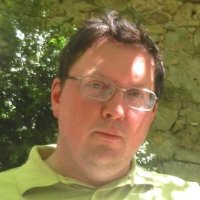 André Vanderschueren, Technical Writer & Administrator at ASTeC (Belgium) and JSRT (France)
André Vanderschueren is a technical writer and trainer and the founder of ASTec, a freelance technical writing service. He is certified MAD for Flare (Madcap Advanced Developer) and a Certified Flare Instructor.
FAQs
Do I have to bring my printed ticket to the event?
Yes, you should bring your ticket to the event. If you made a dinner reservation, your ticket will provide proof of your reservation. 
What should I bring to the event?
It is not necessary, but if you wish, you may bring a PC laptop to the workshops. On Friday, you'll be able to download trial versions of the software used in both workshops. If you don't bring a laptop, don't worry. We'll have laptops for team participation. We also suggest you bring business card for sharing and networking. You may also wish to bring something for taking notes during presentations and workshops.
Are accommodations provided?
Accommodations are not provided, but the Colloqium and Workshops are FREE. The official hotel of the Colloquium is the Renaissance Brussels Hotel, located at Rue du Parnasse 19 Brussels 1050 Belgium. You may make a reservation there, or stay elsewhere. You can find affordable rentals at Airbnb. 
Are meals provided?
Meals are not provided, but there are many nice cafes and restaurants in the area. We will have a lunch break Friday and Saturday to allow participants to go out for lunch. Friday night dinner with speakers can be reserved and paid during registration. 
The Renaissance Hotel has a restaurant called the Parnasse Bistro. They do a quick business lunch. 
There are number of brasseries/restaurants in Place Luxembourg and at the beginning of Rue Luxembourg, just 1 or two minutes walk from the hotel. 
For a cheap and quick option, you can get sandwiches from the Delhaize supermarket which is on Rue d'Arlon 24 at Place Luxembourg, or freshly made sandwiches at the Meating Place sandwich shop at Rue Montoyer 20.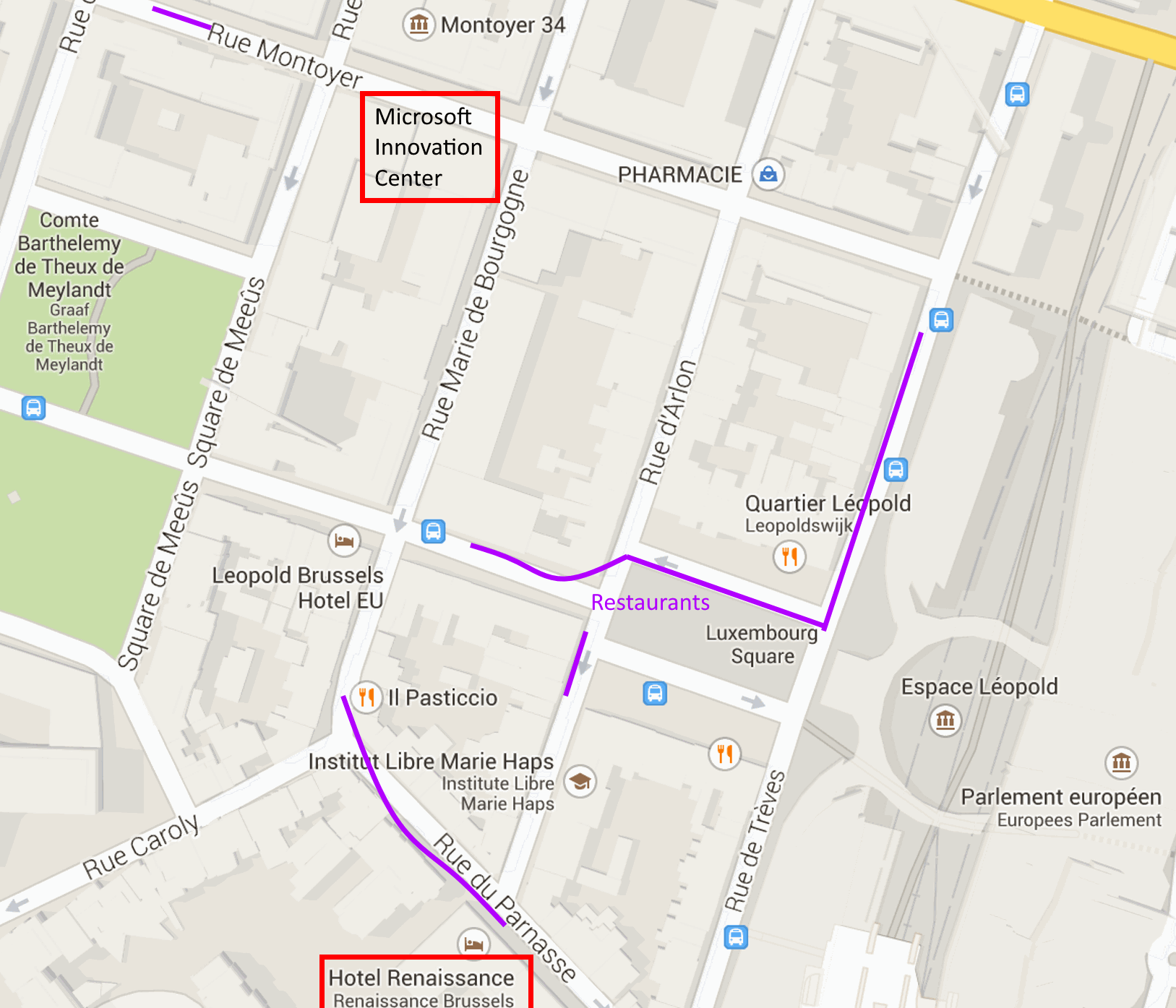 What transportation is available?
From the Brussels airport, you may take a train to the Gare Bruxelles-Luxembourg train station. Both the Renaissance hotel and Microsoft Innovation Center are within 5 minutes walking distance from the train station. Also, bus service is available from the airport with stops near both locations at the Luxembourg bus stop.
Where is the Microsoft Executive Briefing Center?
The Microsoft Executive Briefing Center is located at 51, rue Montoyer, Brussels. It is only a 5 minute walk from the Renaissance Hotel and the Gare Bruxelles-Luxembourg train station.
When should I arrive in Brussels?
Certainly, you may arrive any time you like. We suggest that you at least arrive by Thursday evening and join us in the Bar at the Renaissance hotel at 6 pm for drinks and networking.
What time should I arrive Friday morning?
Check-in begins at 8:30 am Friday morning at the Microsoft Innovation Center and closes at 9 am. Presentations will begin at 9 am. Please arrive early enough to check in with your ticket before the speakers begin.
How long are the workshops Saturday morning?
Each workshop is 1.5 hours. The first workshop begins at 9 am. We will have a short break and begin the second workshop at 10:45. 
Where can I contact the organizer with any questions? 
events@stcfrance.org
When & Where

Microsoft Executive Briefing Center
51 rue Montoyer
1000 Brussels
Belgium


Friday, April 17, 2015 at 8:30 AM

-

Saturday, April 18, 2015 at 12:30 PM (CEST)
Add to my calendar
Organizer
TCeurope is a European society bringing together six technical communication societies, and it accounts for the diversity of its members in the national societies.  Our role is to represent the voice of European technical communication professionals. We are non-profit, and we are independent from companies or commercial products.
The planning of this year's TCeurope Colloquium is led by STC France. Established in 1991, STC France is an international community of the Society for Technical Communication (STC), supporting technical communication professionals and students in France and beyond with networking opportunities, educational events, and career development resources.