Description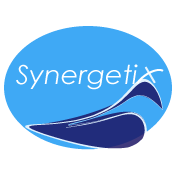 ---
Synergetix is a brand owned by two Executive Coaching companies; "The Collaborators", based out of the UK and "LEADEX" based out of France. The brand aims to respond to Leadership development needs of Corporates, Small and Medium sized businesses and Start Ups, by providing high quality Individual and Team Coaching solutions.
Synergetix' Accelerated Leadership Program is an innovative mix of a 1 day highly interactive workshop, individual Leadership Assessment and a 1:1 Strategy session of 90 min. To encourage sustainability as well as the integration of their learning back at the workplace, 3 additional results oriented 1:1 coaching sessions of 90 minutes are offered.
This one day event is led by 2 highly qualified coaches who collectively have over 25 years experience in Coaching, mentoring and training Corporate leaders across the world.
Reena Dayal is a certified Coach, Mentor and Trainer based out of London and New Delhi with a global track record of 23 years working in the Corporate and NGO sectors across 20+ countries. She has coached clients in Oxfam, IBM, Abbot and Aviva, in addition to start-up entrepreneurs and community leaders. She is also an upcoming author. Her book "The Brilliance Quotient" will be available soon.
Sabiha Mustafa is based on the Côte D'Azur and has an equally impressive coaching background having worked with and coached managers and leaders in UBS Wealth Management, IBM, HP and SAP. She has trained with Marshall Goldsmith, recognized as a #1 Leadership thinker and one of the world's top 10 executive coaches.
This programme is ideal for corporate leaders, business owners and entrepreneurs.