THE SNOW QUEEN by Hans Christian Andersen Story Time & Creative Paper Cutting
About this Event
"Right then time to start! When we're at the end of the story we will know more than we do now"
So begins The Snow Queen by Hans Christian Andersen... and so we begin our monthly one hour storytelling sessions; enriching our lives with our favourite fairytales written by Oscar Wilde, Leo Tolstoy, Hans Christian Andersen, Italo Calvino and more.
The Snow Queen is a tale in 7 chapters. In this 1 hour storytelling session we stay true to the original; giving you highlights and reading aloud our favourite passages.
You will be sent a confirmation email when you book.Please do check that the email doesn't end up in an unwanted mailbox.
Before the session we will send you templates for you to print out. If you wish to paper cut whilst the story is told, have paper and scissors at hand. Of course you are more than welcome to participate without cutting, in which case bring along your open minded curiosity.
Suitable for EVERYONE.
"If you want your children to be intelligent, read them fairytales. If you want them to be more intelligent read them more fairytales." Einstein
Everyone is welcome to join in on this class. We are eager to share creative thoughts, making more out of what we have and being together, even if it is 'only' online. So, please don't make the reason for not joining a financial one. On the contrary, discover how it can lift your spirits when you create something out of practically nothing whilst you engage yourself in the imaginary world of storytelling . We trust you to pay what you can afford - no questions asked, Two by Two creators, are truly grateful for all contributions, as creativity is our source of income.
Please book your ticket via the Eventbrite ticket button.
Looking forward to sharing The Snow Queen with you.
Helene & Simone & Kathy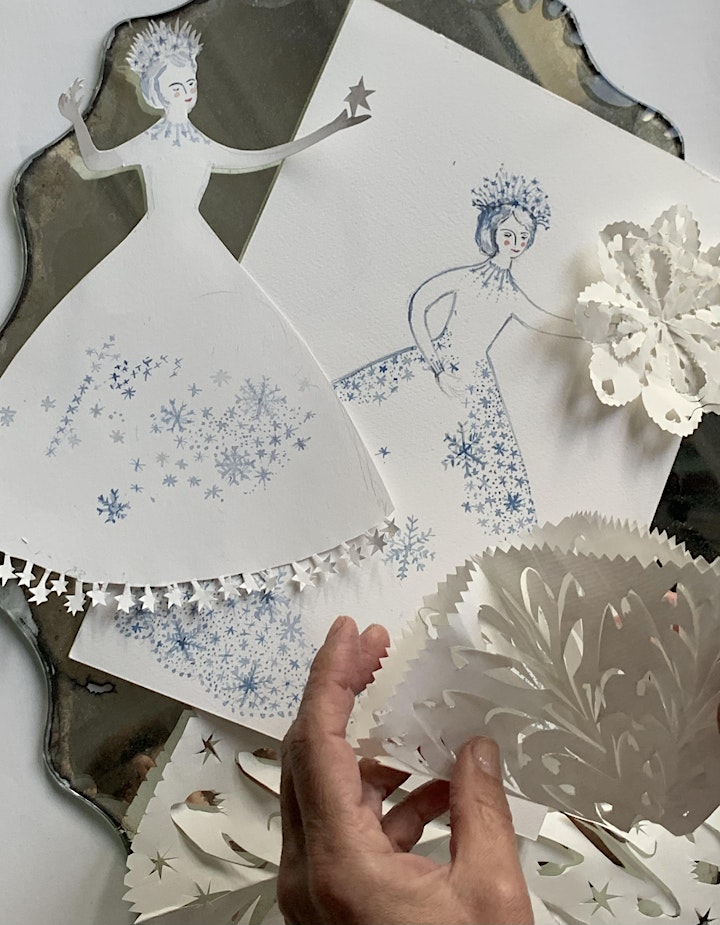 Two by Two online courses are designed to help you explore your creative potential and produce work that you love. Filming live allows us to get up close, zooming in on the actual making and giving everyone the chance to understand the magical process behind what we create. Mind expanding conversations paired with essential craft-making skills can encourage us all to live a creative life, one of constant curiosity.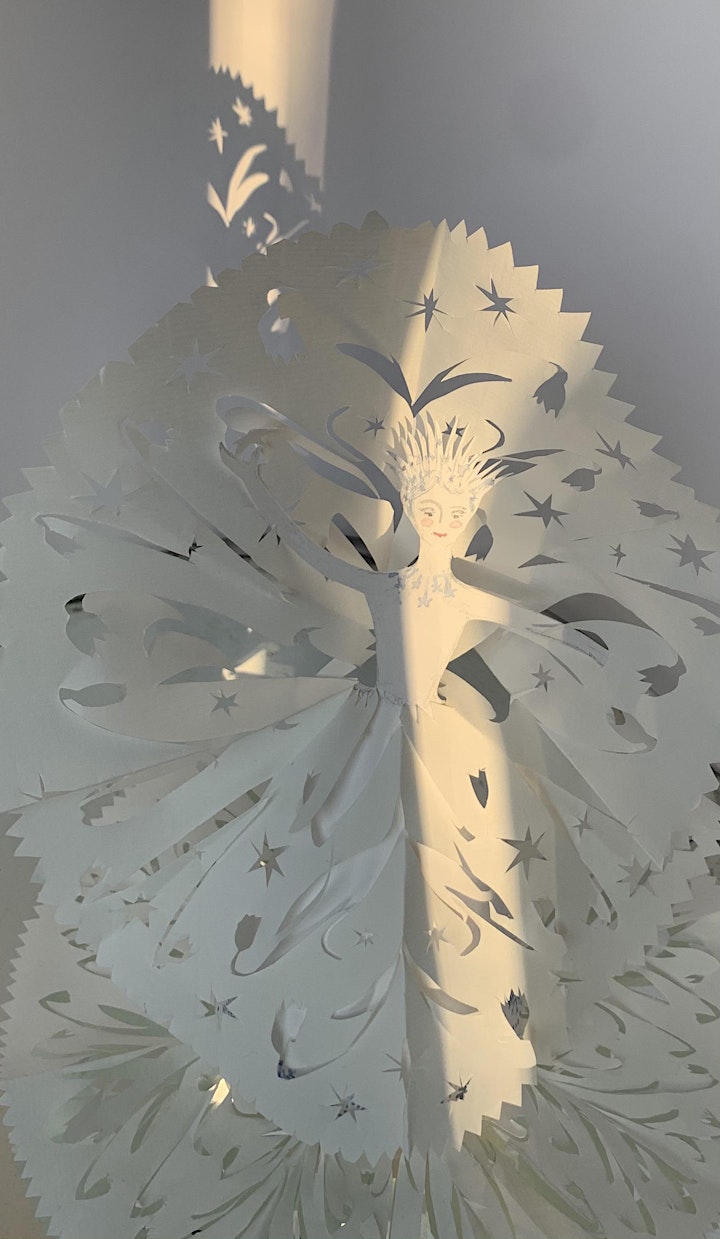 Two by Two Creators are a collective of experienced artists and creative innovators engaged with, and devoted to, sharing and exchanging their skills and knowledge for creative awakening.