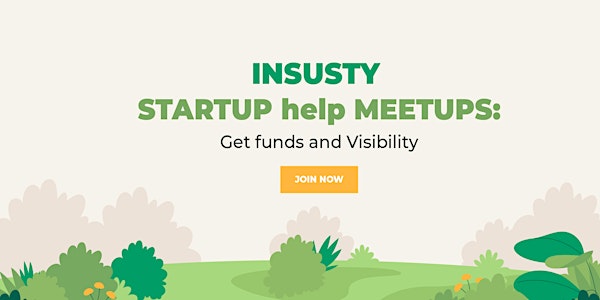 Multiple dates
Startup General Help, Funding And Visibility
Join to know how #Insusty can assist #startups with #funding, visibility and additional help (tech development, etc).
Date and time
November 10, 2022 · 9am - October 26 · 10am PST
About this event
We are Insusty, a platform that houses greentech/sustainable/ethical startups and aids them to connect with investors and customers to grow their businesses. Joining our platform includes zero onboarding fee.
Our services include:
Finding Funds : Equity based funding from VCs and for startups in all the stages
Growing your customer base : We connect businesses with the eco conscious consumers who become customers
Networking : We link your startup with trusted and relevant service providers based on your needs
ESG analysis and report : We calculate the ESG (Environmental Social Governance) impact of your startup. This helps to assess the risks involved with your startup and comparison with others in the same industry. (No fees charged for the same)
Some of our startup clients :
GreenAnt : Carbon offsetting and DeFi
Exercise Zero : Textile Industry
Tatran : Construction
Step Up : Education sector
Holiway : Travel Industry
Why join Insusty?
We genuinely want to see you grow by helping you with the three most important things : Capital, Customers and Community.
Insusty
Invest, Offset, Impact