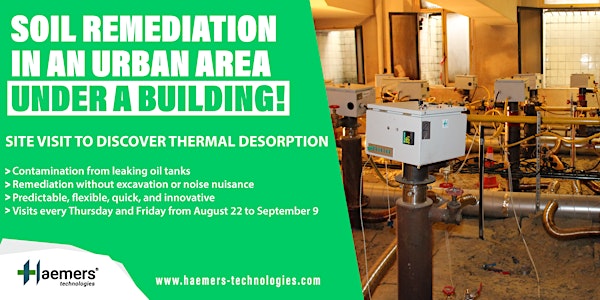 Soil Remediation - Site Visit in Uccle, Belgium - August 22 to September 9
Location
25 Rue Auguste Danse
25 Rue Auguste Danse
1180 Uccle
Belgium
Discover our innovative Smart Burners technology on site, in Uccle (Belgium)!
About this event
Curious to know more? Book your ticket and discover an In Situ Thermal Desorption with Haemers Technologies.
We will show you how effective and flexible our technique is in urban areas.
One of our guides will give you a theoretical introduction and answer all your questions during a Q&A session.
Your protection is guaranteed during the visit.
Interested? Join us every Thursday and Friday from August 22 to September 9 at our work site located at Rue Auguste Danse 25, 1180 Uccle, Belgium.
See you soon!