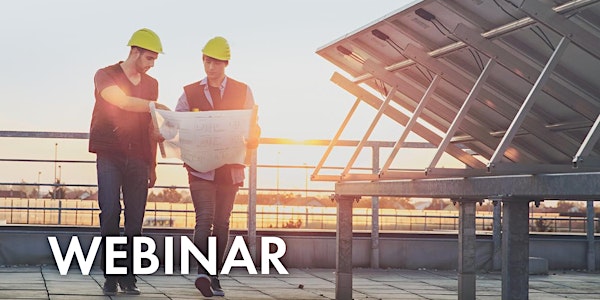 SMA Sunny Design
Learn about new features of SMA Sunny design portal – including Site planning and shadow analysis, Load profile management and much more.
About this event
In the webinar you will learn about the key functionalities of sunny design and will also be given a live demonstration. After the event, you can test and deepen the acquired knowledge directly and without additional costs at www.sunnydesignweb.com.
Content:
• Scope of functions and application possibilities of the planning software Sunny Design
• Import and export of data (projects and load profiles)
• Planning of a plant optimized for self-consumption
• System optimization with battery storage
• System optimization with e-mobility
• Profitability analysis
• Comparison of different designs
As always, you will get useful tips and tricks and have the option to ask questions via the integrated chat, that we will answer directly during the webinar.