Location
3e Katendrechtse Hoofd 25,
3072 AM Rotterdam
Netherlands
Description
SAFE-10-T End-User Workshop
We would like to invite you to the SAFE-10-T End-User Workshop on 29th October in Rotterdam.
The EU-funded SAFE-10-T project ( www.safe10tproject.eu ) will host this event immediately following the IALCCE Workshop on Life Cycle Management. The project will present the application of a global risk framework to the multi-modal transport network in the vicinity of the Port of Rotterdam (road, rail and inland waterway) to determine the consequences of infrastructure bridge failure in transport disruption. This tool has been developed to help you improve your planning.
Date: Tuesday 29th October
Time: 15:30 - 17:30 (the event will immediately follow the IALCCE LCM Workshop)
Entry: No charge, open to the public
Venue: SS-Rotterdam (main auditorium)
Address: 3rd Katendrechtsehoofd 25, 3072 AM Rotterdam, Netherlands
The program can be found here.
.
For further details, SAFE-T-10 Contact Julie Clarke Project Manager, GDG at jclarke@gdgeo.com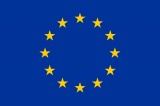 This project has received funding from the European Union's Horizon 2020 Research and Innovation Program under Grant Agreement number 723254.