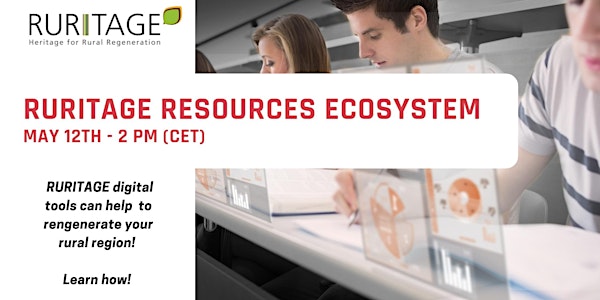 RURITAGE Resources Ecosystem
Learn how to use RURITAGE Resources Ecosystem, our digital tool that gathers data and methods applied and generated during the project.
About this event
RURITAGE Resources Ecosystem is RURITAGE project digital hub that gathers information, data and methodologies that were created and applied during the project. It serves as an online hub for rural regeneration, to promote knowledge sharing, mutual learning & collaboration within rural communities and beyond.
It involves 5 different tools that together will help you to apply RURITAGE methodology to your own rural territory. Learn how to use them in our workshop!