Dieses Event ist beendet.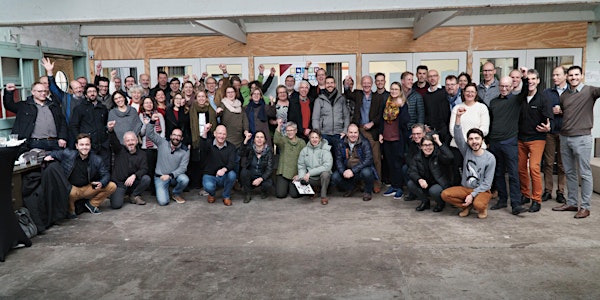 REScoop PLUS - German National Workshop
Zeit und Ort
Veranstaltungsort
FORUM Factory Besselstraße 13-14 10969 Berlin Germany
Karte und Wegbeschreibung
Beschreibung
REScoop PLUS is looking to make REScoops in Europe go beyond their activities of producing and supplying energy and take up energy savings for their members as a new pillar in their organisation.
The Energy Efficiency Toolkit brings together selected, tested and graded best practices to support Energy Efficiency in REScoops. The National Workshop Tour is bringing the Energy Efficiency Experts of REScoop PLUS in 6 European countries to present the Toolkit and help REScoops to deploy those best practices.
Rescoop PLUS hat das Ziel neben den etablierten Handlungsfeldern Energieerzeugung und –vertrieb den Bereich Energieeinsparung als weiteres Aktivitätsfeld für Energiegenossenschaften in Europa zu verankern.
Dazu möchte REScoop PLUS einen Erfahrungsaustausch initiieren und stellt ausgewählte und bewährte Projekte von Energiegenossenschaften aus diesem Bereich vor. Im Rahmen des Workshops werden Experten aus dem Bereich Energieeffizienz aus 6 europäischen Ländern unterschiedliche Methoden vorstellen und mit ihren Erfahrungen helfen, diese für die eigene Energiegenossenschaft aufzugreifen.