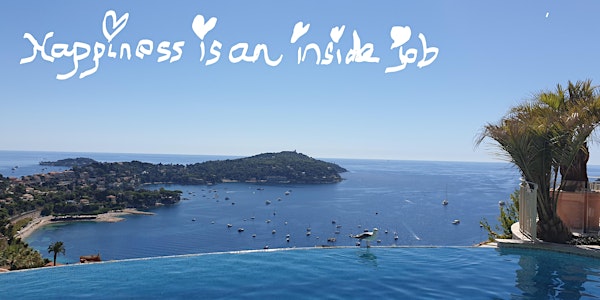 Relax, Rejuvenate & Refresh your Mind, Body and Soul
Experiential Buteyko functional breathing techniques to improve your optimal health. De-stress, relax ,rejuvenate .Empowering meditation.
About this event
1 hour 30 minutes

Mobile eTicket
BREATH, MEDITATION, EMPOWERMENT
Relax, Refresh , and Rejuvenate your mind, body, and soul.
Imagine waking up daily feeling happy, healthy, inspired, energized, and full of life and vitality.
Would you like to know how?
Join Beverley Holt, Health and Wellness expert for an interactive, experiential, empowering journey every Monday for the next 3 weeks
5.30pm Sydney: 7.30pm NZ : 7.30am France for 90 minutes. Only $33 AUD per class.https://us02web.zoom.us/j/9653777315
Each class will build on the previous one and you´ll get lots of practice.
"Tell me and I forget. Teach me and I remember. Involve me and I learn". -Benjamin Franklin
Beverley will teach you breathing exercises that you can implement immediately and teach you the science behind breathing so you will know the importance of developing a good breathing practice.
Beverley will also guide you through a breathing meditation.
Today so many people are suffering with poor health on all levels due to dysfunctional mouth breathing, bad posture and often unaware that they can remedy it by simply changing their breathing habits.
A regular mindful practice improves your physical, emotional, mental and spiritual health;
These are some of the benefits you will notice and there are many more:-
• More energy and vitality.
• Happier and healthier.
• Rebalances the nervous system,
• Releases chronic anxiety and stress.
• Mental clarity and a calm relaxed mind,
• Improved focus, concentration, and awareness,
• Lowers blood pressure
• Improves circulation
• Has a calming effect on the vagus nerve
• Improves digestion
• Helps you to recover from burnout.
"When you control your breath, you control your mind."
A still mind is a happy mind.
Beverley Holt, is a Health and Well-being expert, speaker, coach, and podcaster. She is the brainchild of Atomic Empowerment- your pathway to love, peace, happiness, and harmony.
"Every journey of self-development and transformation begins with one simple act- a choice right now, in this moment, to do something to make a difference.
She believes that being of service to self, others, humanity and our planet is the recipe for great joy and satisfaction".
Many people are constantly looking outside for someone or something to make them happy. This is only temporary.
True happiness comes from within. When you connect with your true authentic self, your sovereignty, your divine love and live from your heart space everything flows.
Beverley has helped women from all backgrounds and ages for the last three decades to find their mojo and truly live the life they deserve and desire.
For two years since the beginning of Covid lockdown, she organized weekly zoom Wellness circles, offering support, health tips, and meditation to allay fear, anxiety and stress.
Beverley Holt, is a Buteyko Instructor, Certified Sacred Breath Coach, Registered-Nurse, Reiki Master and Teacher, Atomic Empowerment Coach ,Meditation Teacher with over 25 years of experience. She has many more feathers to her bow and uses her intuition-her super-conscius genious to guide her for the highest good of her clients.
Website and SM handles.
Health & Wellness Podcaster
http://www.mywellnessspring.co/
https://www.youtube.com/.../UC-BITriBM_o1wO629B-FkOg/about
Best-selling co-Author of Lady X
A journey of self-love and discovery.
https://www.amazon.com.au/Lady-X-MIrav.../dp/B08KT72FQ7
Co-Founder of Be Here now Ladies Group Monaco
https://www.beherenowladies.com/
I look forward to seeing you.
Love and light
Beverley