"Tara Oceans - sailing oceanography to assess and model the world live ocean"
Acerca de este evento
The conference will be held in English.
Welcome introduction by Josep LLuis Pelegrí (ICM director)
Speakers
Colomban de Vargas - CNRS Research Director
André Abreu - Fondation Tara Océan – Head for international policy
September 2009, Lorient, France, the schooner Tara cast off to surf the planet and systematically sample the world Ocean biome with a transformative protocol, mixing physics, chemistry, biology, bricolage and high-technologies, academic and private institutions, and ... a lot of courage and friendship!
Today, Tara is back in Barcelona to celebrate the 10-Years Anniversary of Tara Oceans, which, after 2 circum-global navigations (2009–2013), has generated unique foundational resources for ocean science, across coarse but inclusive spatio-temporal and taxonomic scales. These include the largest DNA and RNA sequencing effort ever performed for a single biome, millions of plankton images, all these data embedded into a rich context of physico-chemical parameters.In this lecture, we will relate the genesis of this odyssey, illustrate some key scientific results emerging from the planetary data, and tell how Tara Oceans has inspired other explorations run by the Tara Ocean Foundation – Tara Arctic, Tara Oceans, Tara Mediterranée, Tara Pacific, 2019 Microplastics Mission, and Plankton Planet project – toward robust modelling of our ocean systems ecology and evolution.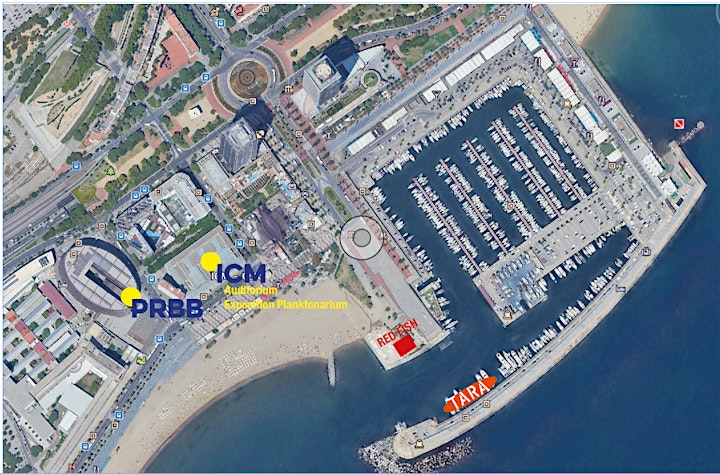 Organizador de Tara Oceans 10 years Anniversary Conference
EXPLORER ET PARTAGER
La Fondation Tara Océan, première fondation reconnue d'utilité publique consacrée à l'Océan en France, mène une révolution scientifique autour de l'Océan. Elle développe une science de l'Océan ouverte, innovante et inédite qui nous permettra demain de prédire, anticiper et mieux gérer les risques climatiques. Elle utilise cette expertise scientifique de très haut niveau pour sensibiliser et éduquer les jeunes générations, mobiliser les décideurs politiques au plus haut niveau et permettre aux pays émergents et en développement d'utiliser ce nouveau savoir autour de l'Océan. Véritable laboratoire scientifique flottant, la goélette Tara a déjà parcouru plus de 375 000 kilomètres, faisant escale dans plus de 60 pays lors de 4 expéditions majeures, menées en collaboration avec des laboratoires internationaux d'excellence (CNRS, CEA, PSL, EMBL, MIT, NASA…).
--
EXPLORE AND SHARE
The Fondation Tara Océan, first recognized public interest foundation in France dedicated to the world's oceans, is leading a scientific revolution: The Foundation has developed an open, innovative Ocean science that will enable us to predict, anticipate and better manage tomorrow's climate risks. We use high-level scientific expertise to raise awareness and educate young people, mobilize policy makers at the highest level, and enable emerging and developing countries to access the latest knowledge about the Ocean. A veritable floating laboratory, the research schooner Tara has already traveled more than 375,000 kilometers, making stopovers in more than 60 countries during 4 major expeditions, carried out in collaboration with international laboratories of excellence (CNRS, CEA, PSL, EMBL, MIT , NASA, and others).