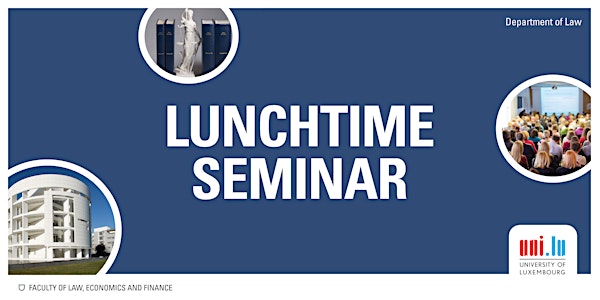 Prevention of harm in mobile telecommunication
Prevention of harm from hazardous agents: the example of electromagnetic fields from mobile telecommunications
About this event
Speaker
Dr. David Gee, Former Senior Science Adviser European Environmental Agency, Visiting Fellow, Centre for Pollution Research and Policy, Brunel University, London
Abstract
The histories of some 35 hazardous agents (chemical, technological and in ecosystems) that have been reviewed and analysed by the European Environment Agency in its two volumes of "Late Lessons from Early Warnings: the Precautionary Principle 1896-2000" (EEA 2001) and "Late Lessons from early warnings: Science; Precaution, Innovation'' (EEA 2013) revealed 4 common arguments used to delay timely preventive actions. These 4 concern the consistency/inconsistency of research results; the effects/adverse effects dichotomy; the strength of evidence for causality; and the safety of current exposure limits for workers, children and the public. These 4 issues will be critically examined via a focus on the current debate in Germany and elsewhere in Europe, Australia, and the USA etc. concerning the safety of electromagnetic radiations from mobile telecommunications as used in 3-5G systems.
Biography
David Gee worked at the interface of science and policy-making on occupational, public and on the environmental health from 1974, in the UK, with trade unions and NGOs and with the European Environment Agency, Copenhagen,1995-2012 when he retired. He is the initiator and co–editor of the two volumes of "Late Lessons from Early Warnings" (EEA,2001, 2013). He has a special interest in evaluating evidence; causality; the foresight (precautionary) principle; EMF; & developmental/reproductive harms. He is a Fellow of Collegium Ramazzini; Expert Advisor to the Int. Comm. BioL. Effects -EMF; and a Visiting Fellow at the Centre for Pollution Research and Policy, Brunel University, London.
https://wwwde.uni.lu/fdef/aktuelles/prevention_of_harm_in_mobile_telecommunication
Sustainability Lunchtime Seminars: Where Environmental Law Meets Economic Law
Objective: Our sustainability lunchtime seminars will create a venue to study the interaction between EU environmental law and EU economic law. In light of the European Green Deal framework, our objective is twofold. On the one hand, we intend to analyse how economic law could evolve to better integrate environmental rules, principles, and objectives. On the other hand, we intend to examine how environmental law could better address economic-law challenges and realities. To reach sustainability and meet EU Green Deal objectives, there must be a close interaction between environmental law and economic law; for now, these two disciplines have very different scopes and functions.
Methodology: Through our selection of topics and speakers, we intend to find new channels of connection between EU environmental law and EU economic law. To do so, we will combine two approaches. Through a substantive approach we will focus on the correlation between environmental law and specific economic policies, for example, consumer law, competition law, investment law, corporate law, trade law, and finance. By means of a sectoral approach will examine specific topics that demand integration between environmental and economic law (e.g., 5G, and deforestation).
Format: Our online lunchtime seminars will be held once a month throughout 2022 from 12:30 to 13:30 (Luxembourg time) and include presentations given by young researchers, renowned professors, and expert practitioners. Our working language will be English. All interested people, both within and without academia, are encouraged to attend our online seminars.
Output: EU Law Live will publish two Weekend Editions (one in July and the other in December 2022), setting out the key ideas and main proposals arising out of our Sustainability Lunchtime Seminars.
Organisation: Alessandra Donati, Postdoctoral Researcher at the University of Luxembourg and Attorney at Law in Italy and France will organise our Sustainability Lunchtime Seminars. She can be reached at alessandra.donati@uni.lu.
In collaboration with the Belgio-Luxembourg Hub of ELI (European Law Institute) and ALDE (Association Luxembourgeoise pour le droit de l'environnement).
EU Law Live will be the media partner of the Sustainability Lunchtime Seminars.
Click here to find out more about our Sustainability Lunchtime Seminars.