R.A.R.E. je sdružení organizující jízdu na motocyklech v rámci kampaně Růžový říjen.
About this event
Registrace je zdarma, ale povinná pro:
- SOLO jezdec (nevezu Růži, ale účastním se)
- DUO jezdec (vezu Růži)
- ROSE (Růže) a souhlasím s účastí jako spolujezdec
Ve všech případech se zavazujete dodržovat silniční předpisy a chovat se zodpovědně.
Prohlašujete, že jste si přečetli podmínky účasti a souhlasíte s nimi.
Tento charitativní den nám umožňuje upozornit na skutečnost, že žena postižená rakovinou prsu zůstává zcela ženskou, bojovnou a aktivní ve své péči o sebe samu.
Motocykl, samotná jízda a komunita symbolizuje laskavý doprovod na cestě k uzdravení a zapojení do normálního každodenního života.
Jedná se o pomoc těmto ženám doslova se "vrátit do sedla" po nemoci…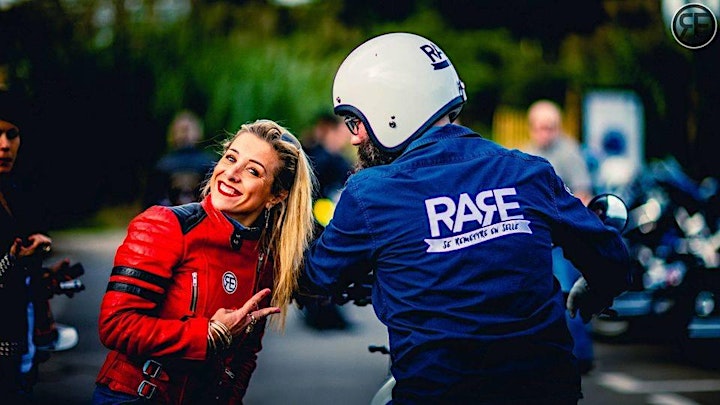 Motocyklovou verzí Růžového října je R.A.R.E., což je zkratka pro Ride And Roses Event
Jednodenní akce resp. jízda věnovaná ženám postiženým rakovinou prsu s jízdou na téma "zpátky do sedla".
Společnost Royal Enfield Česká republika se díky Roses a projektem Aliance žen s rakovinou prsu - Bellis připojila k této solidární akci, na které se v několika evropských městech sejde stovky motorkářů. Můžete se těšit na doprovodný program, jídlo, pití a samozřejmě spanilou jízdu Prahou. Akce není limitována typem či značkou motocyklu. Všichni jste vítáni.
Přijďte/přijeďte podpořit tyto ženy (Růže) přímo na akci a nebo Bellisky můžete podpořit přímo jakýmoliv příspěvkem na účet 107-9424760207/0100 s poznámkou RARE2021.
Více informací o námi podporovaném lokálním projektu naleznete na www.bellisky.cz
Zakoupením loterie prostřednictvím www.rideandroses.com se můžete zapojit do losování o skvělé ceny, mimo jiné, i motocykl Royal Enfield 650 Continental GT v limitované edici Wheels and Waves k 10. výročí.
Jezděte opatrně
#RideSafe
#mybellisky