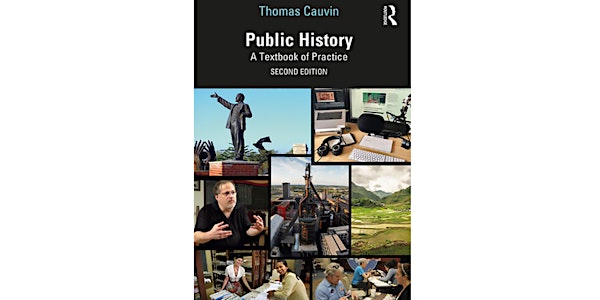 Online Book Launch: Public History: A Textbook of Practice
Join us for the official online launch of the second edition of Public History: a Textbook of Practice (Routledge).
About this event
The book explores the many opportunities and challenges that public history practitioners encounter in the field. Six years after the first edition, renewed attention is given to the increasingly international dimension of public history, its fast-changing digital practices, and the renewed debates on what it means to work for, on, with, and among the public.
Thomas Cauvin will present why we, more than ever, need accessible public history teaching resources and will explore some of the new chapters, projects and examples of the book. You can find more details on the book here. A discussion with audience will follow the author's short presentation.
_____________________________________________________________________