ON-LOCATION VIRTUAL TOUR Ceremony to mark the liberation of Coutances, Normandy, and to commemorate Colonel Louis J Storck, KIA July 28 1944
About this event
A LIVE on-location virtual participation of the ceremony to mark the liberation of Coutances, Normandy, and to commemorate Colonel Louis J Storck, KIA July 28 1944.
We will be participating in this ceremony and broadcasting LIVE on Facebook and on welovenormandy.com
The occasion will be commemorated in Square Colonel J Storck, rue Pont de Soulles, Coutances on Tuesday 28th July at 18h00. This Community event will be administered by the Maire, Monsieur Jean-Dominique Bourdin with members of the Municipality, in the presence of Colonel Storck's daughter, Molly Storck, with wreath laying, addresses with prayer and National Anthems. The occasion will be open to all.
In addition to the groups, Anciens Combattants and the Royal British Legion, it is hoped that Leaders and members of Associations, various expatriate groups and/or private individuals will attend this occasion of celebration, in this very special location, to lay a wreath, a bouquet of flowers, or a single flower. Standard Flags will be ranged, salutes acknowledged.
"...today we brought a bit of Normandy to my dad and father-in-law - Patrick led a private, interactive tour streamed right to our TV. He even climbed the bluffs of Omaha Beach- just like being there! Thank you Patrick..." - TripAdvisor review
* A debriefing and discussion forum will follow the event (available to Subscriber members) at 7pm Paris Time.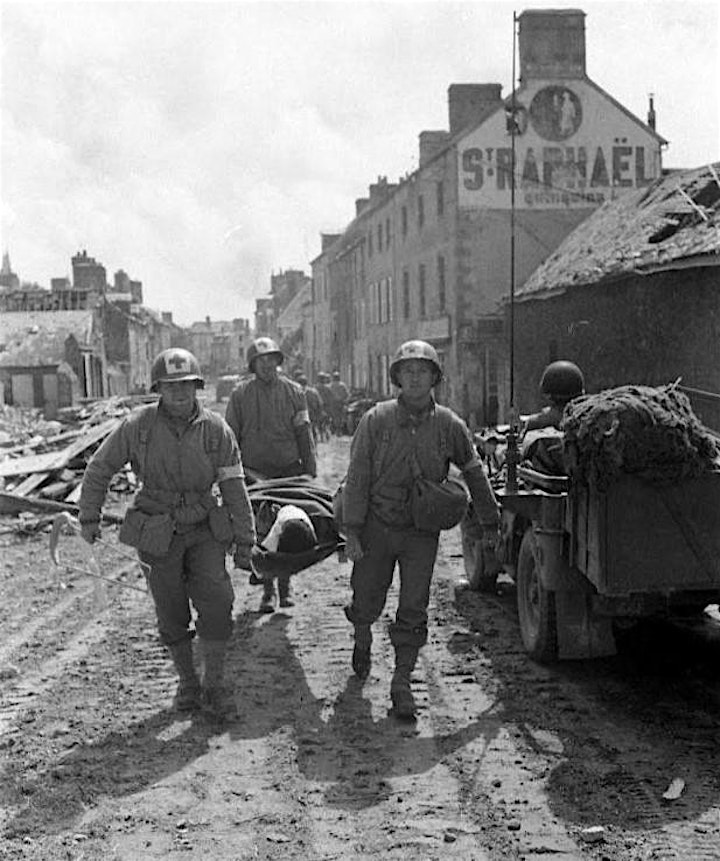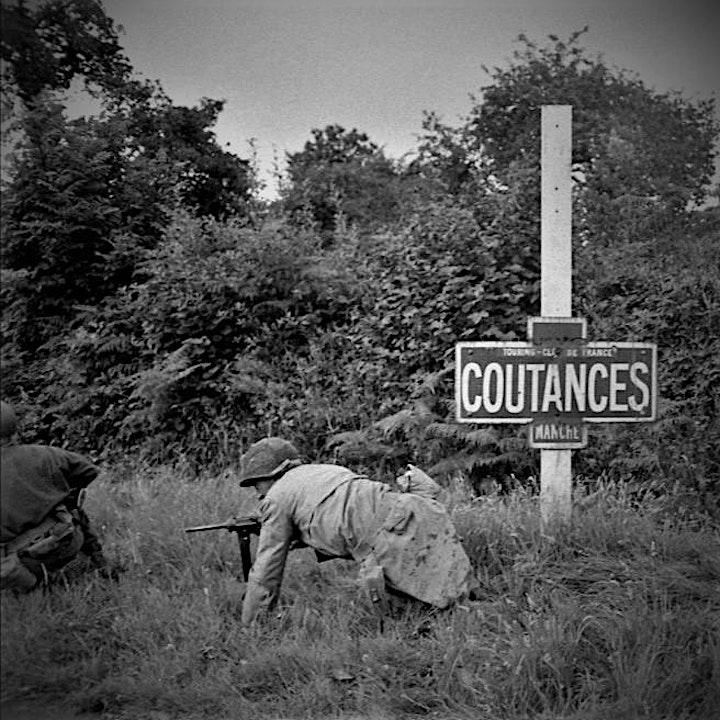 Using the latest cellular livestreaming technologies, Patrick Hilyer's LIVE virtual tours bring the sights and sounds of the D-Day battlefields and beaches right to your living room, den or office - on your tablet, computer, laptop, smart phone or TV screen. The tours are interactive - you can ask questions by chat message during the tour and by voice during the LIVE ZOOM debriefing*.
Patrick is an experienced D-Day tour guide, a member of the Normandy Battlefield Tour Guides Association. He and his wife run the travel consultancy We Love Normandy and both have worked in Tourism and Hospitality in Normandy since 2003. Facebook page www.facebook.com/welovenormandy
ZOOM debriefing*
Tours are given in English
* The Zoom debriefing is open to Subscriber Members
** On-location tours are broadcast direct from the beaches and battlesites of Normandy. In case of bad weather (heavy rain or high winds) the tour may have to be postponed. Remember, General Eisenhower, the supreme commander of the allied forces, had to delay D-Day by 24 hours in June 1944 – it happens! If this occurs, you will be notified before the start of the tour. If you are unavailable to view the rescheduled tour, you will receive a credit (for paid tickets) for another tour or a refund via PayPal.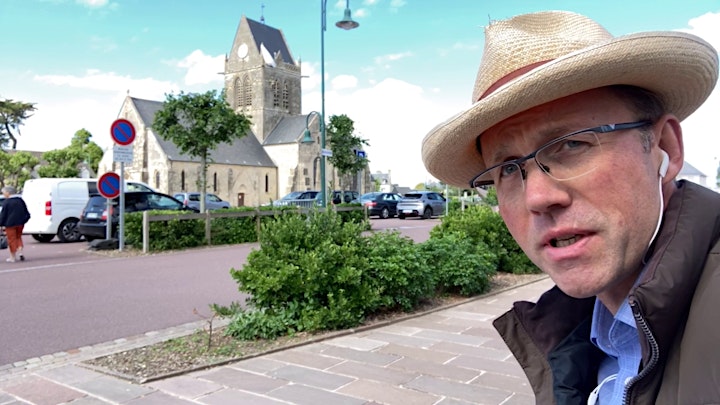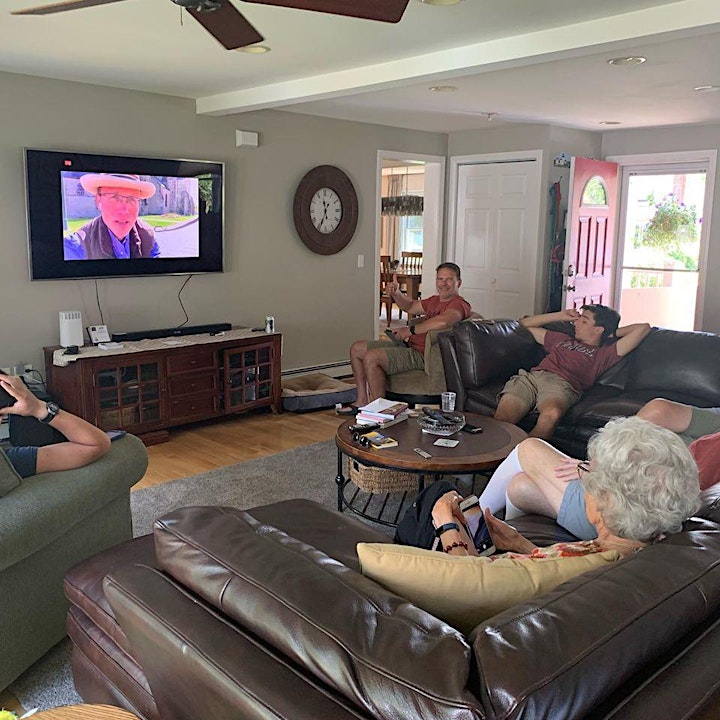 Organiser of ON-LOCATION | VIRTUAL D-DAY | COUTANCES: The Liberation