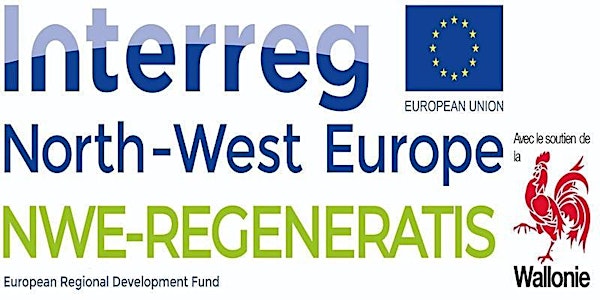 NWE-REGENERATIS project workshop and site visit of :metabolon (Germany)
11 May 2022 - NWE-REGENERATIS - Site visit of :metabolon (Germany) and hybrid workshop- Innovative circularity of raw materials
Date and time
Wed, 11 May 2022 10:00 - 17:30 CEST
Location
Lindlar Am Berkebach 51789 Lindlar Germany
About this event
NWE-REGENERATIS delivers an evidence-based solution, including innovative characterization by geophysics, innovative recovery processes guidance, artificial intelligence algorithm, implemented and tested on 3 sites, promotes an Harmonized Inventory Structure, supports new business models for resource recovery from PMSD, by using open source 4D Smart Tool (SMARTIX). Beneficiaries are owners, managers and operators of public and private past metallurgical sites and deposits.
For more details, please visit the site: NWE-REGENERATIS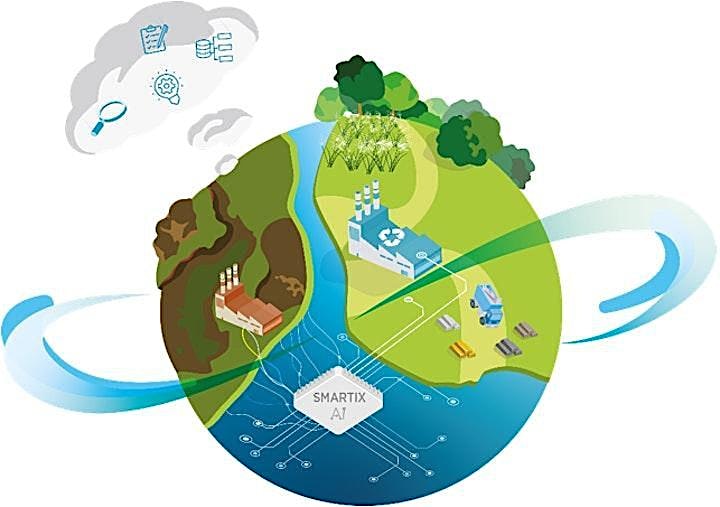 The NWE - REGENERATIS project partners are pleased to invite you to the site visit of the :metabolon Competence Centre for Resource Management and Circular Economy in Lindlar (Germany), folllowed by a workshop about circular economy of raw materials.
Don't miss the opportunity to take part in the guided tour of a modern ash and slag sorting plant and site visit of :metabolon in the morning. You will be guided through a modern ash and slag sorting plant combined with a site visit on the former Leppe landfill. Besides the technical aspects, the guided tour will lead you to a viewing platform with a 100 m long slide on top of the landfill. During the tour the conversion of Leppe landfill by the project :metabolon into a modern resource management centre, focusing on innovation, research and education in circular economy will be shown.
Then, during the workshop organised in the afternoon, you will have the opportunity to find out more about the best ways to revalorise past metallurgical sites and deposits (PMSD) through innovative circularity of raw materials. This workshop also aims to promote the exchange of knowledge, ideas and expertise between participants.
AGENDA
Date: 11 May 2022
Language: English
1) Ash sorting plant visit
Attendance: IN PERSON (Lindlar, Germany - see address below)
10:00 - Introduction to Metabolon
11:00 - Guided tour through the ash sorting plant (by bus transfer)
12:00 - Shortcut to the viewing platform (by bus transfer) and descent to the conference room (showing some aspects of metabolon)
13:00 - Lunch
2) Workshop: "Circular economy of raw materials"
Attendance: HYBRID: in person (Lindlar, Germany - see address below) or online
14:00 - 14:20 - General presentation of the NWE-REGENERATIS project (I. Aziz, SPAQuE)
14:20 - 14:40 - General presentation of the :metabolon ash sorting plant (R. Winkler, AVEA)
14:40 - 15:10 - Revalorisation of extractive waste in a circular economy: some societal challenges and opportunities (Y. Roman and A. Vázquez Ruiz, CATAPA)
15:10 - 15:25 - Coffee break
15:25 - 15:45 - Geophysics multi-methods prospection applied for circularity of raw materials (M. Dumont, ULiège)
15:45 -16:05 - Innovative circularity of raw material, the REGENERATIS methodology (L. Lommel, ATRASOL)
16:05 - 17:20 - Debate and discussions / round table on the circularity of raw materials and the proposed REGENERATIS methodology
17:20 - 17:30 - Conclusions and take home message
17:30 -End of the workshop
Registration: The site visit and the workshop are free of charge and it is possible to attend both or only part of the day. However, in order for us to fine-tune the organisation, the registration is mandatory by registering on this page and we ask you to specify the form in which you will attend (face-to-face or online).
Recommended equipment for the site visit : For the visit to the Metabolon site in the morning, we encourage you to bring a helmet and safety shoes if you have them, or at least sturdy shoes.
We look forward to seeing you there,
The NWE-REGENERATIS project partners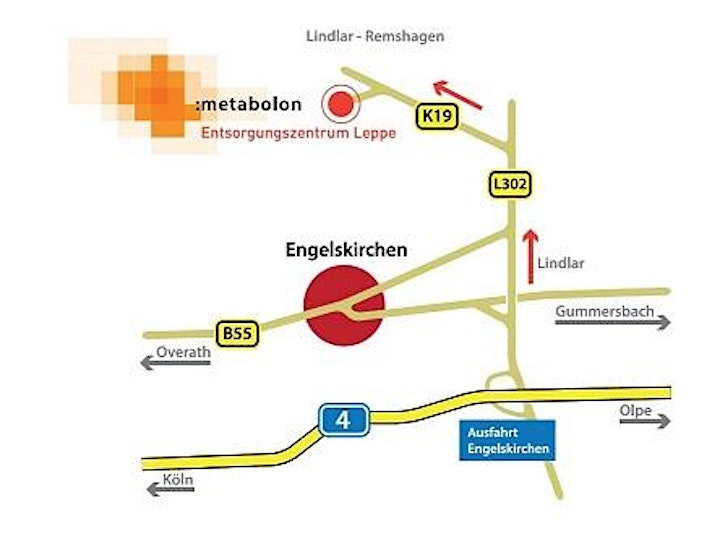 Address: :metabolon Entsorgungszentrum Leppe ; Am Berkebach, 51789 Lindlar (Germany)
Some Accommodation: