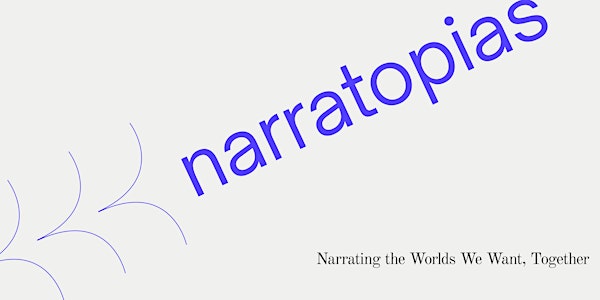 Narratopias Sharing Workshop
Share and discuss the transformative narratives that matter to you
About this event
Narratopias is a collaborative and open project to organize, on a global scale, a collective response to the recurring call for new narratives. The first step in this project is to collectively build a "Library of Transformative Narratives". Come help us do that by sharing the transformative/alternative narratives that matter to you!
During this 1-hour workshop, participants from all over the world will gather around a virtual table and share their "transformative narratives". Beyond contributing to Narratopias, you will engage in deep conversations on change, futures, narratives... that may take you to unexpected places.
This event is initially destined for U+ members, however do not hesitate to share it with whomever you feel would be interested by it!