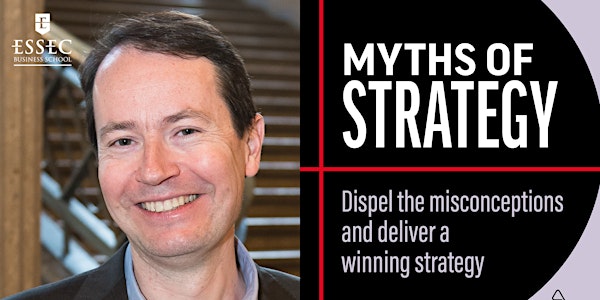 Myths of Strategy: Dispel the Misconceptions and Deliver a Winning Strategy
This masterclass explores 3 of the multiple myths of strategy and provides you with business ideas to make your company more successful!
When and where
Location
ESSEC Executive Education, CNIT 2 Place de la Défense 92800 Paris France
About this event
The reality is that there are no magic recipes for success. If there were, every company would use them, and no single company would be outstanding.
Business strategy is messy, requires hard graft and is difficult to get right. And yet the world of strategy is dominated by management consultants and business gurus making sweeping generalizations, oversimplifying business thinking and peddling their own unfounded ideas. But do these methods actually work?
About the speaker:
Jérôme Barthélemy is Executive Vice-President, Dean for Post Experience Programs, Corporate Programs and Relations and Professor of strategy and management at ESSEC Business School, Paris, France. He has been a visiting professor and visiting research scholar at New York University (NYU), Stanford University and Cambridge University. His book, Unleash your company's competitive spirit, received France's best management book award in 2017. This prize was jointly awarded by the FNEGE (Fondation nationale pour l'enseignement de la gestion des entreprises) and the EFMD (European foundation for management development).