Project presentation and discussion with hotel and tourism personalities about the industry's current issues and the use of digital tools
About this event
Initially intended to take place in Nicosia, Cyprus at the premises of our partner EUC, this online event aims at introducing the Hotel Academy project as well as a first analysis of requirements for the implementation of digital tools in Hospitality Management.
In addition, discussions will be held with different speakers from the hotel and tourism industry about the current challenges that the field is going through and how the use of virtual technology may come in aid. For more details, please see our programme below.
This event is free of charge and is destined to trainees of hotel and tourism management, academics and teachers in the specific fields, experts from the hotel and tourism industries as well as the general public that may show an interest in the project's themes.
PRIVACY NOTICE
If you register for this event we will use the personal details you provide to help us manage the event and meet our information needs. We may also use the data to build our lists of people who may be interested in hearing about or receiving information about our project. By registering for this event you agree to this use. We will use your information with respect and keep it secure. You can ask us to delete or amend the data you provide us at any time. Please also note that the meetings may be recorded, and by registering for an event you agree to this use.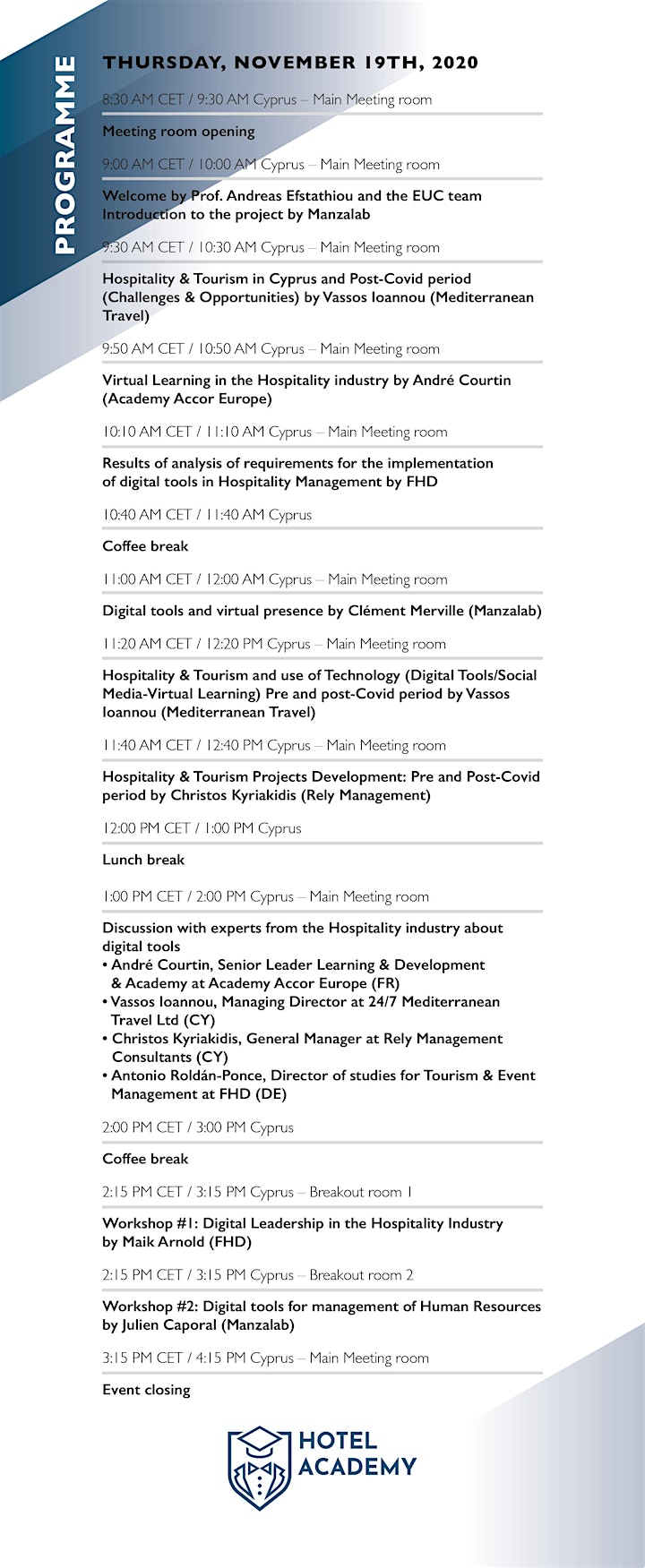 Organizer of Multiplier Event Hotel Academy
Our partners

Manzalab is a French SME dedicated to the development of immersive experiences for training and communication.

MBA ESG is the most recognised Hospitality training program in Paris.

European University Cyprus is a prominent University with a specific Hospitality training program.

Fachhochschule Dresden is a German state approved University holding a Tourism and event management specialised program.