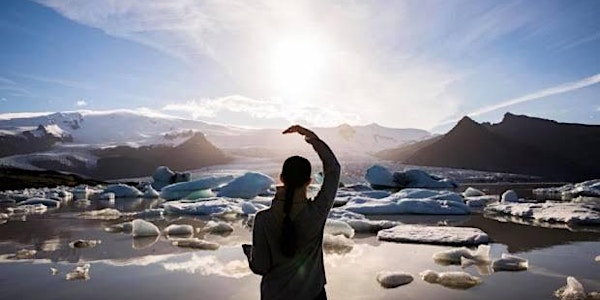 Meditate Osaka - Experience true Love & Joy! Helps releasing Stress easily.
Sunday Free Guided Meditation course. Easy, practical & useful. Meditate for spiritual awakening, stress care, joy & health. Register now!
When and where
Location
Online - Zoom https://zoom.us/j/9181716151 Osaka, Osaka 229538 Japan
About this event
Welcome to free guided 'Sahaja Yoga' online meditation classes that help you achieve meditation benefits in quick and easy steps and discover its healing power. No prior experience needed. The online classes are designed to provide experience of an in-person interactive session. This is beginner experiential class to get your started in your journey of peace, self-discovery and self-empowerment.
How to join?
We recommend joining by laptop for better experience. All levels welcome. Register now for confirmation.
You will find experience of this online class very real life like and in fact more attentive and personal.
What happens in this class and afterwards?
9 Step 'Self-realization' guided meditation which is a way to awaken your inner system and energy leading to some profound experiences
3 Step 'balancing' guided meditation: We learn the meditation technique to stay in 'present', away from non-productive thoughts of past and future. We try this technique by ourselves
Some lighthearted socialization at end in case you like to stay back
When you return for the 3rd class you are introduced to energy system cleansing technique using water also known as footsoak meditation. Many techniques are shared, and we practice along in the journey.
What is the fees?
Sahaja Yoga meditation is always free, run by experienced volunteers around the world. We have only one request that you bookmark our website so that it's easy for you to remember our session timings.
https://www.meditationjourney.org/
Will I get enlightened in one class?
Almost ;) with the profound experience but it needs to be sustained :). Meditation is a journey. The classes are recurring at same time and same zoom link.
Class 1 - 2: Inner energy awakening and self-discovery
Class 3- 16: Join breakout room- 'side room' in same zoom link for learning deep cleansing techniques such as footsoak meditation. Personal mentoring may be available if you are deeply interested and committed to self-development.
https://www.meditationjourney.org/
If life keeps you away from meditation journey for some time, don't feel guilty and join us straight back. People have sometimes rediscovered Sahaja Yoga meditation after 30 years of introduction as the moments of self-discovery are permanently etched in mind. Sahaja Yoga is a very social and spiritual practice of meditation and will help you find a support community you can bond and relate with.
How to stay connected or got questions?
Join WhatsApp Link
https://chat.whatsapp.com/CSkJfMOlXuXFrszttWTT5t
Ask 'Anahita' if you have any queries:
WhatsApp: +91 81607 01032
Email: anhitanavneet@gmail.com
Can I know more about this style of meditation?
The gentle and easy technique shared is known as 'Sahaja Yoga' meditation and is practiced in more than 100 countries and is always free. It was founded in 1970 by- Shri Mataji Nirmala Devi. When practiced for 10 minutes a day it can lead to dramatic positive change in your personal life - even after one week of practice!
More at:
https://sahajayogareview.wordpress.com/
#meditate #meditation #self_development #spiritual #spirituality #awakening #social #stress #anxiety #self_discovery #healing #wellness #peace #yoga #meditation_class #free #meditation_journey #guided_meditation